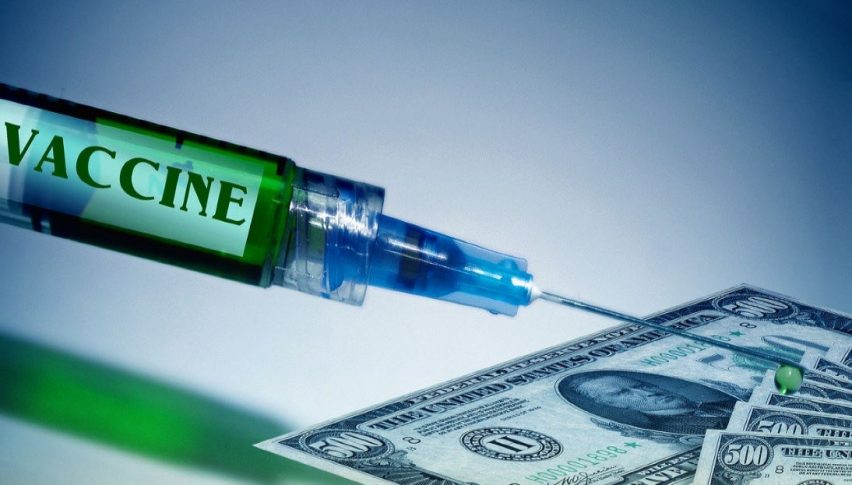 DOW, S&P 500 Rally On Gilead COVID-19 Treatment
Optimism is the word of the day as U.S. stocks bang higher. Through the halfway point of the American session, the DJIA DOW (+610), S&P 500 SPX (+85), and NASDAQ (+300) are all in the green. The catalyst behind the move are reports that Gilead Science is closing in on a COVID-19 treatment. A drug known as Remdesivir is said to be showing promise in clinical trials. Even though details are vague, bidders are jumping into fresh longs on the news.
On the news front, it was another dismal day for the U.S. economic outlook. Here are the key data points:
Event                                                         Actual                  Projected          Previous
GDP (Q1)                                                     -4.8%                     -4.0%                  -4.8%
Core Personal Consumption (Q1)           1.8%                        1.6%                   1.3%
Pending Home Sales (YoY, March)        -16.3%                        NA                     9.4%
Relatively speaking, Core Personal Consumption (Q1) came in strong. However, the big picture is dismal as GDP contracted by -4.8% to open 2020. This is a brutal reading and one that may get worse for Q2. Today's pullback in GDP is the largest since the Financial Crisis of 2008. 
These days, negative metrics don't have much bearing on the markets. Today's news from Gilead is trumping the worst quarterly GDP showing in a decade. There's no debate ― COVID-19 is the single largest driver of value in today's marketplace.
Gilead COVID-19 Clinical Study Sends S&P 500 Higher
The bulls are back on Wall Street, with the June E-mini S&P 500 challenging topside resistance. Although Jerome Powell is due to speak later this afternoon, traders are going long equities in anticipation of further gains.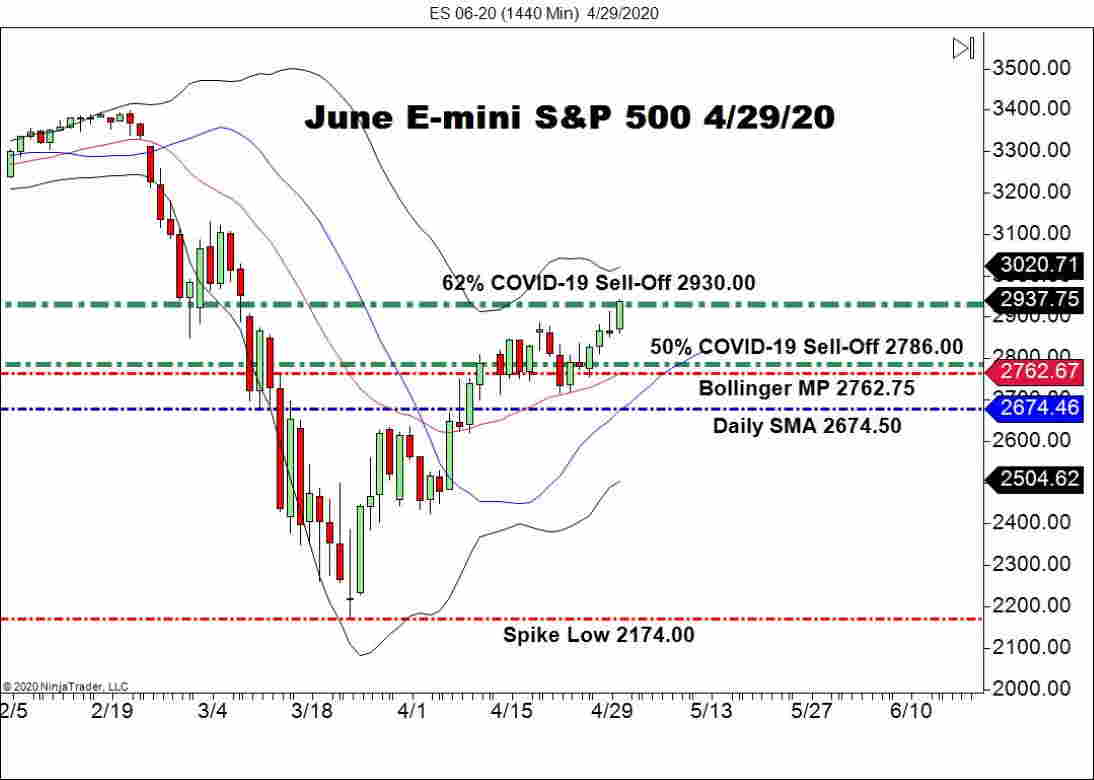 Overview: For the June E-mini S&P 500, the 62% COVID-19 Fibonacci Retracement (2930.00) is a key level to watch. If we see prices close above this area, a return to 3000.00 may be imminent. 
Ultimately, today's FED Announcements are going to play a pivotal role in stocks moving forward. Should the tone be exceedingly negative, we may be in for a late-week reversal.