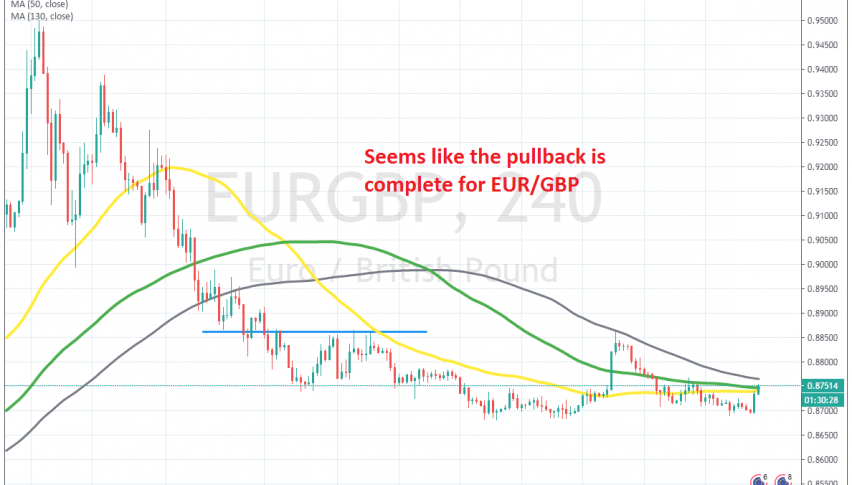 Shorting the Pullback in EUR/GBP
EUR/GBP has been on a strong bearish trend since the middle of March, when it reversed down at 0.95, following two very bullish weeks, which sent this pair on a 12 pips trip northbound. But, the Euro turned bearish and the GBP turned bullish by the middle of last month, and sellers have been in charge since then.
As a result, this pair has lost around 8 cents from top to bottom during this time and moving averages have been doing a great jopb in providing resistance during pullbacks higher. The 50 SMA (yellow) has been the ultimate resistance, but the other MAs have taken their turn as well when the 50 SMA has been broken.
Today we are witnessing another retrace higher and the price has broken above the 50 SMA as the GBP turns bearish, while the Euro is unchanged. But, buyers are facing the 100 SMA (green) now which provided resistance last week. We decided to open a sell forex signal here, so we are now waiting for the retrace to end. It already seems complete.