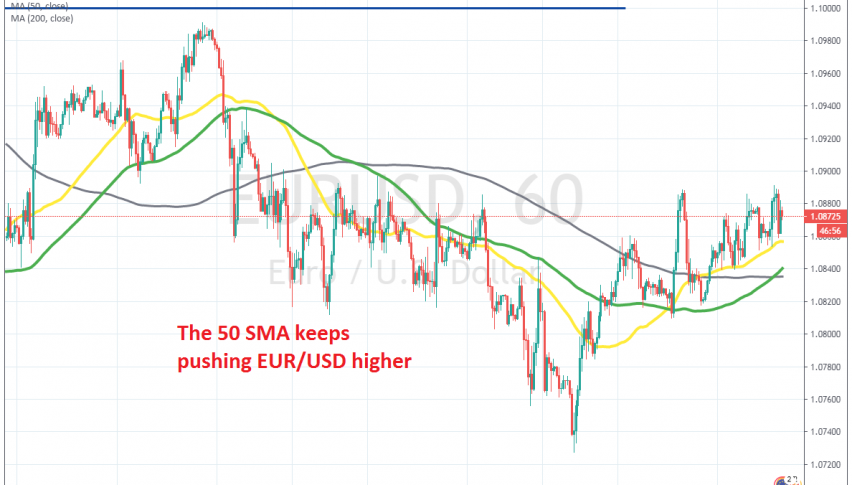 The 50 SMA is Keeping EUR/USD Bullish
EUR/USD has been very volatile in March, as most other forex pairs, climbing 7-8 cents higher and then falling nearly 10 cents lower. In April the situation has improved and the volatility has declined, so EUR/USD has been trading in a narrower range, which is less dangerous to trade.
Last week, the price action in this pair was quite bearish, after reversing at 1.10 and falling close to 1.07. This week, the trend has turned bullish after the reversal upwards last Friday. EUR/USD moved above moving averages on the H1 chart and those MAs turned into support.
The 50 SMA (yellow) most notably has been doing a great job in keeping this pair bullish this week on the H1 chart. EUR/USD has pulled back many times in the last several days, but the 50 SMA held pretty well on every attempt to reverse this pair down. So, this looks like a good place to go long with a short signal in EUR/USD and we will try to pick a trade when the price pulls back down there.