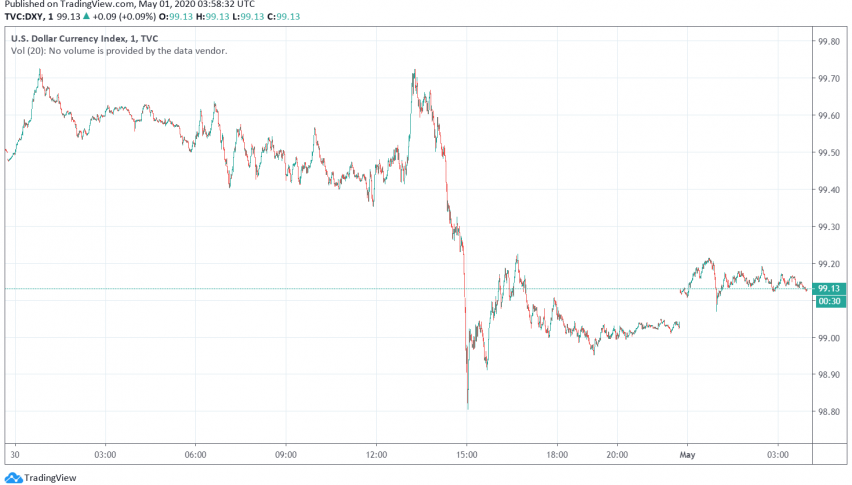 US Dollar Still Bearish as Jobless Claims Rise, Consumer Spending Sees Sharp Fall
The US dollar is trading somewhat steady after sliding lower against the euro in the previous session as a result of traders rebalancing their portfolios at the end of the month, after this week unveiled more signs of weakness in the US economy. At the time of writing, the US dollar index DXY is trading around 99.13.
On Wednesday, the Fed committed to holding interest rates low for as long as it takes for the US economy to recover after the coronavirus pandemic passes. Meanwhile, jobless claims in the US continued to climb higher, rising by 3.84 million over the previous week, with the shutdowns forcing over 30 million Americans to sign up for unemployment benefits since March 21.
The US dollar also came under pressure after consumer confidence in the country fell by 7.5% during March, experiencing the sharpest rate of decline ever recorded. Consumer spending accounts for around 70% of the US economy and the sharp decline further reinforces worries about an impending economic recession in the US this year.
This week, the greenback also suffered losses as global market sentiment turned towards risk-on over increased expectations for resumption of economic activity across some countries around the world. Some US states are also looking to restart partial economic activity as the number of coronavirus cases peak.