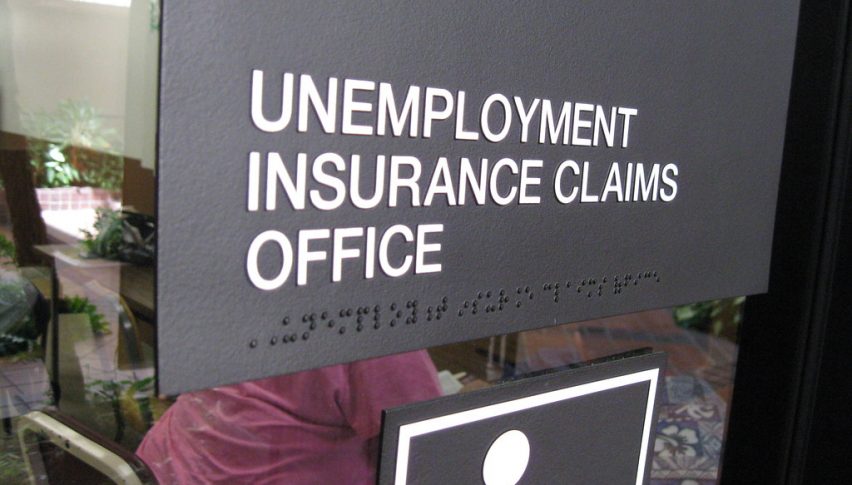 US Unemployment Claims Remain Enormous, Despite Cooling Off A Bit
The unemployment claims report were losing importance since they started to cool off in 2013-14, as the US started to get out of the global economic crisis. In the last few year, no one was looking at jobless claims, since they were pretty low and didn't have any impact on markets.
But as coronavirus broke out and everyone was forced to lock themselves in their homes, unemployment claims surged and everyone turned their attention at this indicator again. They peaked at around 6.6 million each week in the last two weeks of March. They have cooled off since then, but only slightly and remain still pretty high at around 30 million in total.
That also doesn't mean that people have ben returning back to work or finding new jobs, but more likely that the number of Americans in work has already been declined. If we reach a point when everyone is unemployed, then there will be no one left to be eligible to claim for unemployment, since they have fallen in that pit already.   They were expected to fall to 3,500k by the way, but came 339k higher than expectations.
US initial jobless claims 3839K versus 3500K estimate
Initial jobless claims rise by 3839K versus 3500K estimate
Prior month was revised up 15,000 K to 4442K versus 4427K previously reported
Four-week average moves to 5790.25k from 5786.50k
Continuing claims 17992K versus 19476K estimate.
Four-week average 13292.5 K versus 9559.25K
The largest increases in initial claims for the week ending April 18 were in Florida (+326,251), Connecticut (+68,758), West Virginia (+31,811), Louisiana (+12,270), and Texas (+6,504),
The largest decreases were in New York (-189,517), California (-127,112), Michigan (-85,500), Georgia (-72,578), and Washington (-60,980).
GBP/USD was rejected by the 50 SMA early in December, but is quickly back at it as the USD resumes decline on softer FED rhetoric
2 months ago