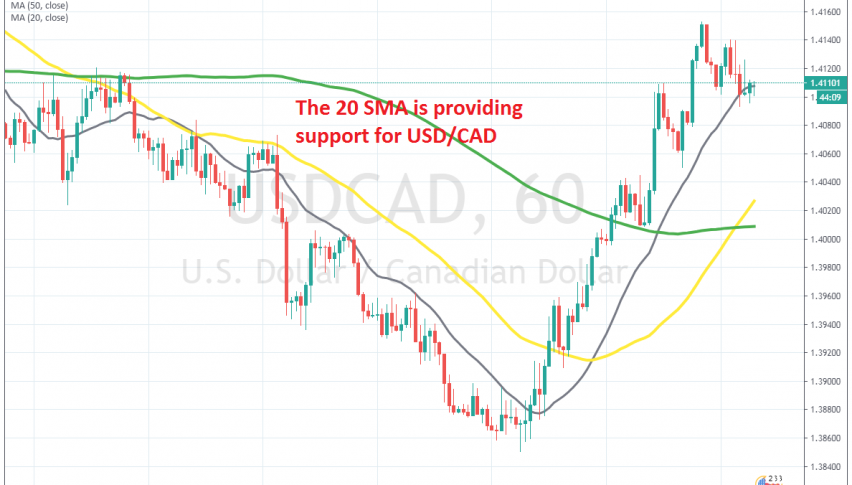 Looking to Buy the Retrace in USD/CAD, as the Trend Turns Bullish
USD/CAD turned really bullish in March, surging around 15 cents as the coronavirus spread in Europe and North America. Crude Oil crashed lower during that time, with US WTI crude futures falling close to -$40 as Saudi Arabia flooded markets with cheap Oil, which fueled the bullish move in this pair.
But, the USD started to weaken since then as the US government and the FED are throwing whatever they have at the economy. As a result, USD/CAD has retraced lower, giving back around 8 cents, considering the retrace higher in Crude Oil in the last couple of weeks.
But the decline stopped right at the 50 SMA (yellow) on the daily chart on Thursday last week and USD/CAD has rebounded off of it. The price has climbed around 300 pips and on the H1 chart, the 20 SMA (grey) has turned from resistance into support. Today, we are seeing a retrace lower, but USD/CAD is finding support at the 20 SMA again now, so we decided to go long from here. Now let's see if the bullish trend will resume soon.