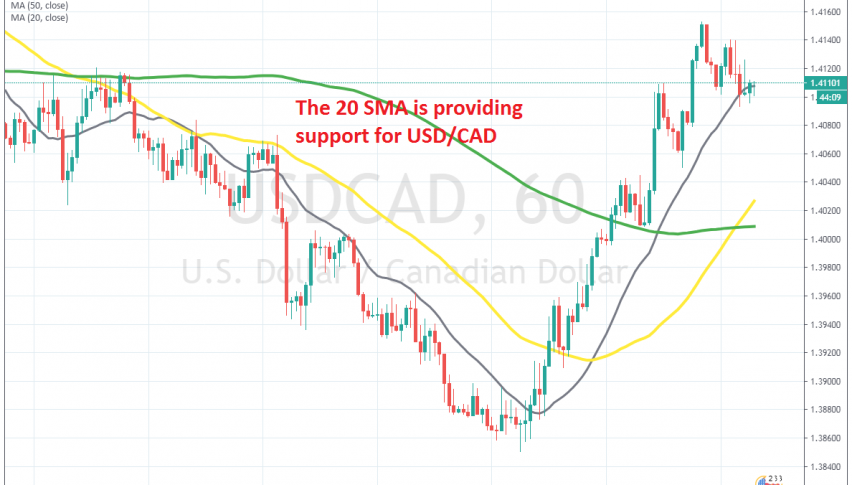 The Pullback in AUD/USD Stalls at the 200 SMA
AUD/USD crashed more than 10 cents lower in March, as the coronavirus broke out and risk sentiment turned massively negative. Besides that, the USD surged higher as a world reserve currency, so the decline picked additional pace, falling to 0.55.
But, the risk currencies started recuperating again, especially the Aussie and the Kiwi, since the Chinese economy started recuperating after the coronavirus pandemic was tackled there. As a result, AUD/USD has been pretty bullish since mid March, climbing more than 10 cents.
During this bullish move, we have seen some pullbacks lower to refresh the trend. Then the bullish trend has resumed again. We have seen such a retrace lower in the last few trading days. But, the retrace stopped right at the 200 SMA (green) on the H2 chart.
This pair is bouncing higher from this moving average now, but it is facing the 20 SMA (grey). If this moving average gets broken, then the larger bullish trend is back on. If not, then we might see a pullback and a retest of the 100 SMA, where we might go long if it holds.