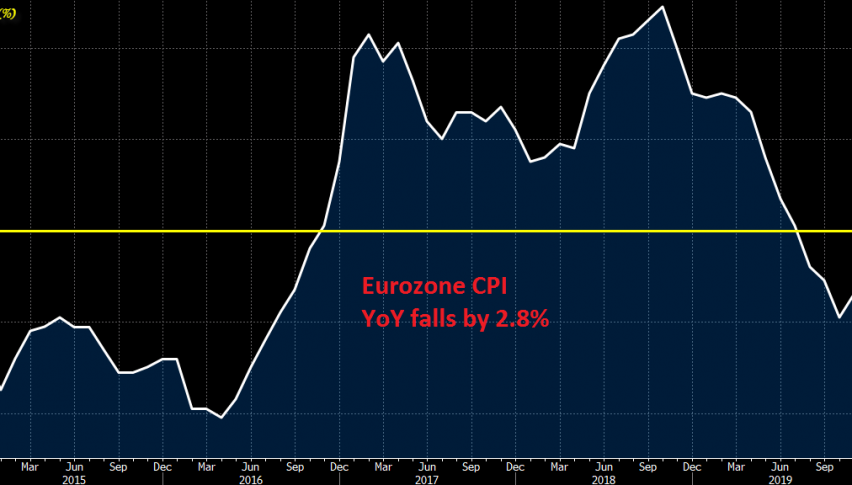 The Decline in Eurozone PPI for March Will Soften CPI Further in April
The PPI (producer price index) report from the Eurozone was released earlier this morning. In February, we saw this inflation indicator fall into negative territory, declining by 0.6%, which was revised lower to -0.7%. As energy prices fell, producer prices also declined, since they use a lot of energy. This will translate to lower CPI (consumer price index) in April. Below is the PPI report:
Eurozone March PPI Released by Eurostat – 5 May 2020
March PPI -1.5% vs -1.4% m/m expected
February MoM PPI stood at -0.6%; revised to -0.7%
PPI March YoY -2.8% vs -2.7% y/y expected
January MoM PPI stood at -1.3%; revised to -1.4%
Amid the drop in energy prices and the fallout from the virus outbreak, producer and import prices have also declined sharply. That said, this is a lagging indicator of inflation pressures since this pertains to March data, but still the trend isn't a healthy one.