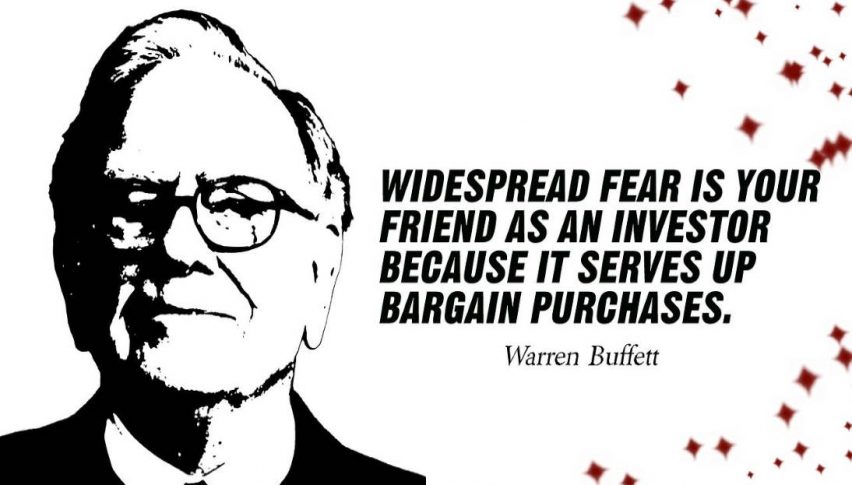 Recovery Doubts Continue To Plague Market Sentiment
Market sentiment is mixed for today's session, with U.S. stocks giving back early gains. At the midway point of the Wall Street trading day, the DJIA DOW (+28), S&P 500 SPX (+7), and NASDAQ (+106) are modestly higher. The primary market driver behind the action is this morning's record-setting ADP Employment Change (May, -20.236 million). 
Last Monday was a pivotal day for the markets, specifically the airline industry. In an unexpected move, Warren Buffett-led Berkshire Hathaway disclosed April's liquidation of $6.1 billion worth of airline stocks. The firesale was a head-scratcher, as government bailouts and pending removal of travel barriers were likely to bring an early-summer bump to the sector. 
What's more troubling is Buffett choosing to forego his own advice that "fear is an investor's friend." Few industries have been hit harder than airlines ― to say that the "fear" is palpable for the travel industry is an epic understatement. So, if uncertainty is at an all-time high for airlines, why did Berkshire Hathaway dump their stock? Isn't now an opportune time to cash in on the COVID-19 plunge? Apparently not ― I guess the spring of 2020 is the exception to Buffett's own rule. 
Fading market sentiment has U.S. stocks off intraday highs, especially the DOW. Let's dig into the daily technicals and see where American large caps stand.
U.S. Stocks Pullback As Market Sentiment Turns Negative
A strong open for the DOW and S&P 500 has given way to rotational action. For the June E-mini DOW, buyers and sellers are at a stalemate near the 50% retracement of the COVID-19 crash (23,796).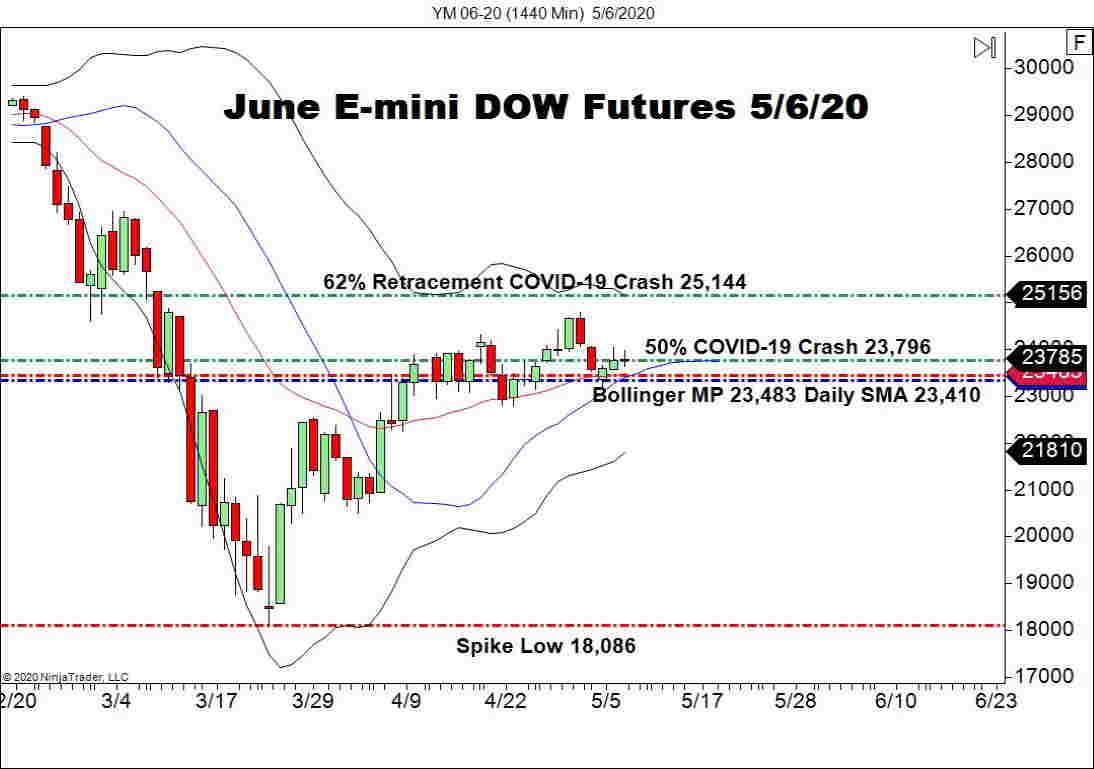 Here are the key levels to watch as we roll toward the late-session:
2-Way Catalyst: 50% COVID-19 Retracement, 23,796

Support(1): Bollinger MP, 23,483

Support(2): Daily SMA, 23,410
Overview: Make no mistake, it's anyone's guess why Berkshire bailed out of Delta, American, United, and Southwest airlines. The reason may be as simple as balancing the books. However, according to Buffett, "the world has changed for airlines." Given Berkshire's lack of corporate acquisitions during the March/April COVID-19 hysteria, it looks like Buffett and company believe that aggregate market dynamic may have shifted. When looking at today's ADP employment numbers, it's easy to see why.
There's more bad news on the horizon with employment reports scheduled for Thursday and Friday. While the negative reports are already baked into stocks, commodities, and currencies, market sentiment is still likely to suffer.