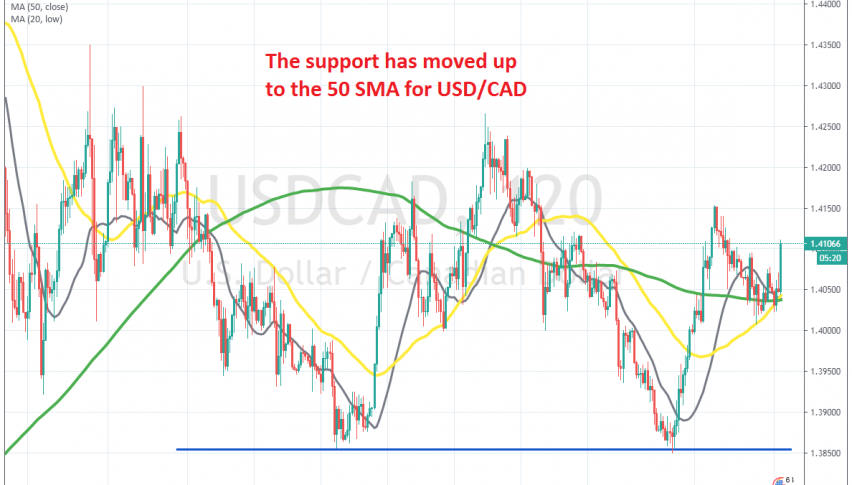 USD/CAD Bounces Off the 50 SMA Again Today
USD/CAD surged higher in early March, as the coronavirus flu broke out in Europe and North America, sending shivers through markets. That increased the demand for the USD immensely as world reserve currency and also hurt the risk sentiment and risk currencies such as the CAD, which sent this pair surging around 12 cents higher.
The crash in crude Oil prices also had a major impact in the decline  for the CAD. But, the price retreated back down from there and it has been trading in a ranges since then. The range has been wide enough for long/mid term trading, at around 400 pips.
The price has formed a support level at at 1.3850s where it has bounced off from twice, but it seems like buyers are gaining confidence, since they are jumping in higher this month. We saw this pair bounce off he 50 SMA (yellow) on the H2 chart yesterday and it did so again today, as crude Oil turned bearish after a pullback higher in the last couple of weeks. So, the 50 SMA looks like a good place to go long on USD/CAD now and we will wait for another retrace down there.