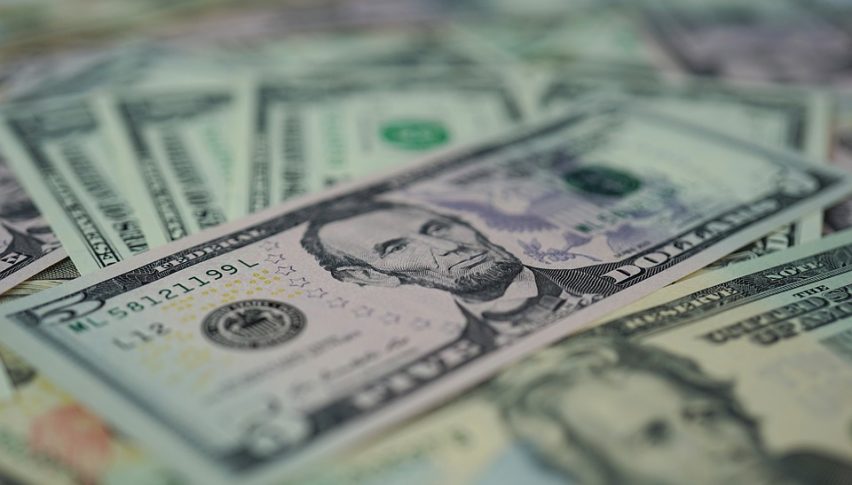 US Dollar Likely to Hold on to its Safe Haven Appeal for Next Three Months
Posted Thursday, May 7, 2020 by
Arslan Butt
• 1 min read
A recent Reuters poll reveals that the US dollar is likely to remain in favor within forex markets for at least another three months as a safe haven currency owing to the continued uncertainty due to the coronavirus pandemic. Economists have already warned that the global economy could sink into a deep economic downturn, which is likely to keep the risk sentiment in financial markets subdued for some time to come.
While initial estimates had suggested a quick, V-shaped recovery after the pandemic, signs of such an occurrence are fast fading as the crisis continues to wreak havoc across almost the entire world. Economists now anticipate economic recovery to be a far slower and prolonged process, which could continue to support the safe haven US dollar against other riskier currencies and instruments.
Economic data releases in the upcoming months are likely to remain weak and reveal the extent of impact the coronavirus pandemic has caused on countries. Traders are expected to especially wary about investing in more vulnerable economies around the world, and hold their investments in the Greenback instead.
While 26 out of 34 economists polled indicated that the US dollar is likely to dominate other currencies over the next quarter, 25 out of 40 economists felt that developed market currencies could outperform that dollar during this period as well. In the longer term, however, the dollar could turn weak again and give up its gains in about a year as the situation improves.