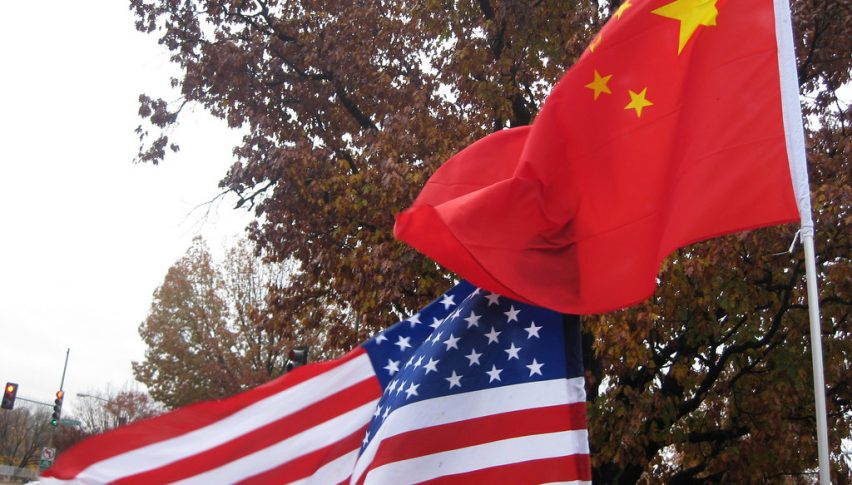 China Reduces Investments Into US in 2020
Posted Monday, May 11, 2020 by
Arslan Butt
• 1 min read
Recent research by the Rhodium Group and the National Committee on U.S.-China Relations reveals that China's investments into the US have fallen to the lowest levels since 2009 and could remain under strain this year due to the coronavirus pandemic. The findings do not bode well for US-China relations at a time when even the phase one trade deal is being questioned by Trump.
Over the initial months of this year, Chinese direct investments into the US stood at around $200 million vs. $2 billion on average per quarter in 2019. On the other hand, US firms have already announced investment plans of up to $2.3 billion in China during Q1 2020, possibly buoyed by the optimism surrounding the signing of the initial trade agreement between both countries.
While these numbers so not indicate any plans by US companies so far in reducing their footprint and supply chain dependencies in China, the ongoing pandemic and rising tensions between the two countries could change things in the coming months. More businesses could look to relocate their manufacturing out of China and either localise them or move them to alternate locations across the world.
Increased regulatory scrutiny forced venture capital flows to reduce between the US and China in both directions, flattening after reducing over the past couple of years. According to Stephen Orlins, president of the National Committee on U.S.-China Relations, "Our two countries are still far from decoupled, but the trend lines are not pointing in the right direction."