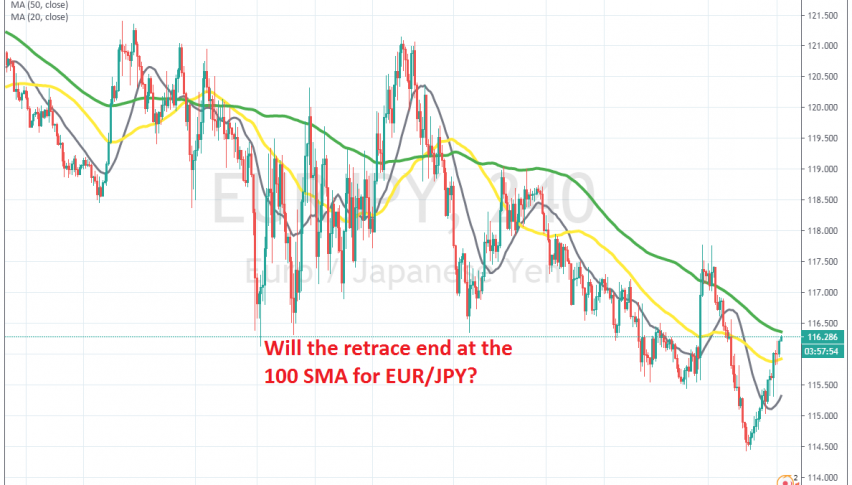 EUR/JPY Setting Itslef Up For Sellers
EUR/JPY has been trading on a bearish trend since two years ago. During this time, moving averages have done a good job in providing resistance, but we have also seen some stronger pullbacks higher, which have taken the price above these moving averages.
But the pullback have eventually ended and the bearish reversal has resumed as a result. So, the trend has been bearish since then, with the Euro on the decline. At the end of last month, we saw another strong retrace higher and the price climbed above the 100 SMA (green).
But the retrace ended and sellers returned as soon as this month started. Last week we saw another pullback higher, which continues today as well, taking the price above the 50 SMA (yellow) on the H4 chart. But no, EUR/JPY is heading towards the 100 SMA and he price is already overbought on this chart. So, we are watching this pair and if we get a bearish reversing signal at the 100 SMA, such as a doji or upside-down hammer, then we might go short on this pair.