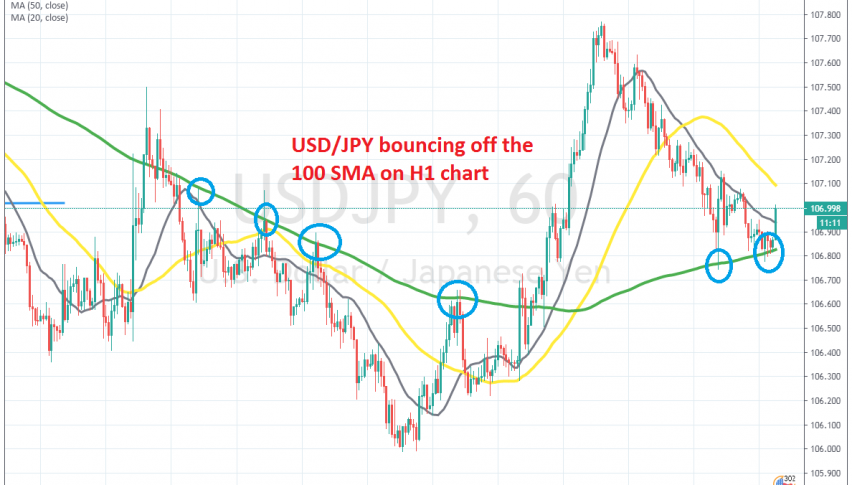 Buying the Pullback in USD/JPY at the 100 SMA
USD/JPY dived more than 10 cents lower in the first of March, as panic from coronavirus forced traders to take flight into safe havens, with USD being one of them. The USD also surged during that time, but the JPY side attracted stronger bids, so USD/JPY clipped close to 101, from around 112 in February.
But, the situation improved and the flight for safe havens ended, particularly for the JPY. As a result, this pair turned back up and claimed almost all the losses, but the climb ended at 111 and since then has been slowly retreating lower, as seen from the H1 chart below.
Although, last week we saw a surge from 106 to 107.70s with the 20 SMA (grey) providing support and pushing this pair higher. This week though, the price turned bearish and the 20 SMA turned into resistance. But, the 100 SMA provided support yesterday and today it did so again.
So, we decided to open a buy forex signal from there. This trade looks good now, after having bounced around 20 pips higher, breaking above the 20 SMA. But, the 50 SMA might be a bit of obstacle; although, our take profit target stands just below that moving average.