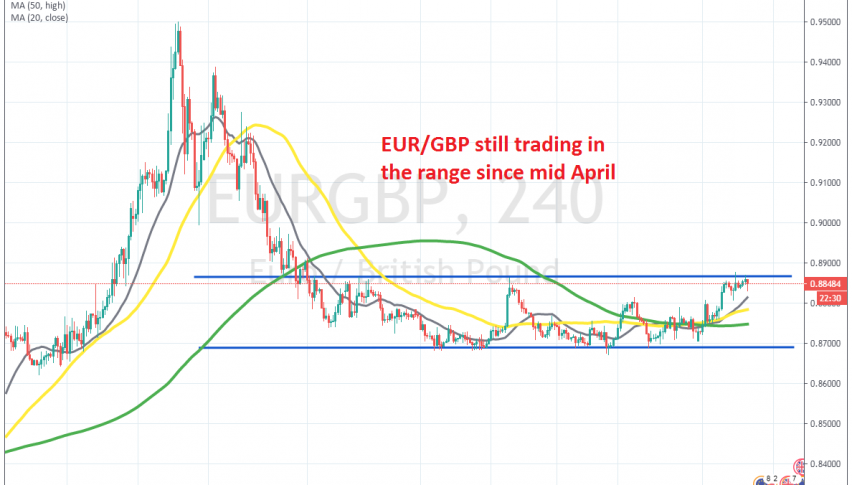 EUR/GBP Hesitating at the Top of the Range
EUR/GBP went through a major bullish move towards the end of February and the beginning of March, as coronavirus broke out in Europe and the GBP crashed lower. EUR/USD surged higher during that time, but then reversed back down, while GBP/USD lost around 18 cents during that period.
But, the climb ended in the last week of March at 0.95 for this pair and EUR/GBP reversed back down as GBP/USD surged back up. As a result, EUR/GBP slipped lower and fell to 0.87, losing around 8 cents, but it seems like a support zone has formed around that levels.
That support zone has been holding well for about a month, while on the top side a resistance zone has formed around 0.8870 level. So, EUR/GBP has been trading on this range for the past month. My colleague Arslan went long on this pair earlier today with a short term forex signal, but EUR/GBP is hesitating beneath that support zone again. So, I'm not sure about the signal here, but let's see how the price action will play out. If the resistance holds, then I might go short on this pair.