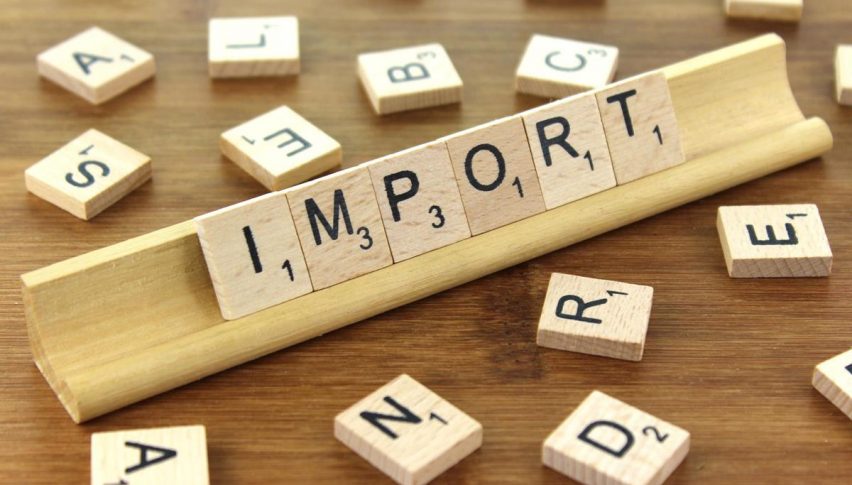 US Import Prices See Sharpest Fall Since January 2015
Posted Friday, May 15, 2020 by
Arslan Butt
• 1 min read
The ongoing coronavirus pandemic has caused import prices in the US to fall to an over five year low during April, especially with demand for petroleum products declining sharply as a result of the shutdowns. According to data released by the Labor Department, US import prices fell by 2.6% during April, a more severe decline than the revised 2.4% fall seen in the previous month.
While this was the steepest fall in import prices seen since January 2015, the reading came in better than economists' forecast, which was for a 3.1% decline for the period. In the 12 months till April, the fall in import prices stood at 6.8% after a 4.2% fall during March and the sharpest decline since December 2015.
With most countries worldwide in some form of lockdown, domestic as well as external demand have suffered severely, driving the sharp fall in import prices. Even as economies try to reopen in the coming weeks, recovery could take longer as economists expect consumer consumption levels to remain under pressure owing to the high levels of uncertainty reigning in global markets.
With demand expected to remain depressed even as economic activity resumes in the coming months, import prices are likely to remain weak for the foreseeable future. This will further weigh on the GDP and make economic recovery tougher for the US as well as the global economy through this year, even as the coronavirus crisis abates.