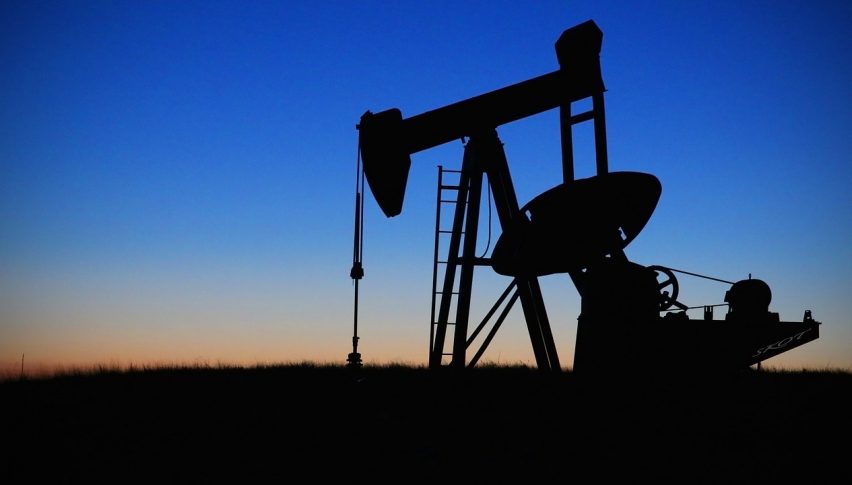 What Will Happen to Crude Oil on This Grand Re-Opening?
Crude Oil had a really amazing time during the last couple of months. The global economy had been weakening for more than a year at the start of this year, which sow the demand for energy products decline. The prospects Phase One deal between US and China helped improve the sentiment for a while in Q4 of last year, but the military skirmishes between US and Iran at the start of 2020 didn't materialize into a conflict and crude Oil resumed the decline.
But, the stranger times were yet to come. US WTI crude dived below $0 at some point last month and it fell to -$37.50 on April 20. Although, the crash came in two wavers, the first one in March, which took US WTI crude falling below $20, while the second wave came in April, after the supposed OPEC+ deal to cut production by 9.7 million barrels/day US crude Oil had four major reasons to crash lower:
Russia declining to join OPEC in cutting production in March
Saudi Arabia flooding markets with cheap Oil
The coronavirus shut-down which has left the global economy for dead
US prodhttps://www.fxleaders.com/wp-admin/post.php?post=82986&action=edit&lang=enucers having no place to store crude Oil
As we said above, the global economy is almost dead; we haven't seen such deep contraction/recession ever. This is worse than the 2008-09 financial crisis, which turned into an economic crisis and into apolitical one in many countries, such as in Greece back in 2012-13, in France with all the protests which have been going on for year and with Brexit vote, which was to a large degree a consequence of that crisis.
Although, the initial panic has worn off and and crude Oil has reversed back up. After a big hammer candlestick on the weekly chart, as shown below, US WTI crude turned bullish. The $20 level now turned into resistance and stopped buyers from pushing higher for more than a week, but that level was eventually broken and the reversal took shape properly.
Now, the big crash in Oil is over and the world is starting to re-open, so what will happen to crude Oil in the coming weeks/months?
For starters, the re-opening of the countries and starting to go back to normal is a good news for Oil. That's also one of the reasons for the bullish reversal so far. But the future is not co certain.
Although, this is just the beginning of the se-opening. If this goes smooth and we don't have a jump in numbers, or even if the number spike higher but the hospitalization rate and the severe cases remain low, since the virus seems to be weakening as summer is coming and the population seems to be getting more immune, then the re-opening will go smooth and the economy will rebound.
That will take crude Oil higher, to $39-$40, where the 20 SMA (grey) stands. Perhaps the bullish move might even stretch to $50. But, many jobs have been lost forever during this lock-down and also many business will never open. Besides that, the unemployment will probably reach 20% if not already there, since not all people who have lost or won't go back to work have filed for unemployment benefits.
But, even after the initial optimism after the reopening, the measures of social distancing will make it very difficult and almost impossible for many businesses to be successful, such as restaurants, clubs, cinemas etc. Many of them were already in trouble and barely making a profit, so these measures will give them the final push over the edge after the grand re-opening.
When that comes, crude Oil will probably turn bearish again and that will last for a long time, until the economy starts to get back on track, which won't probably ever come. So, I don't think that another run down close to $0 per barrel. Although, there are so many unknowns in this re-opening and the US elections are coming up in November, so everything is possible.