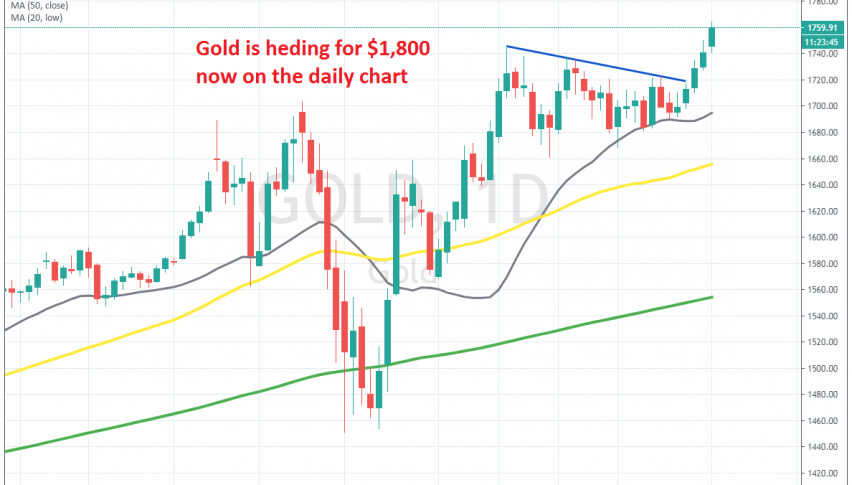 Gold Broke Out of the Triangle and is Now Heading for the Highs
GOLD turned bullish this year, after retracing lower in Q4 of last year, as the sentiment improved somewhat, with China and the US getting closer to a trade deal, which they signed in January this year. But, the pullback ended as soon as this year started and the tensions between US and Iran in the first couple of weeks of this year hurt the sentiment, increasing the demand for safe havens.
Then the coronavirus came and Gold surged at the end of February and the beginning of March. But, we saw a deep pullback by the middle of March, which came as a result of panic and traders piled into the USD as a world reserve currency.
Gold surged back up for about a month, until the middle of April, reaching $1,747. But the climb stopped and Gold has been consolidating since then. The highs were getting lower, while lows were getting higher as the 100 SMA pushed the price up, so a wedge was forming in Gold.
Last week though though, we saw a decent bullish move in Gold and the descending trend line connecting the tops was broken, After this breakout, now Gold is heading for the highs again. Considering that the world economy will be in big trouble in the coming months, I think that the top will be broken as well.
Safe havens such as Gold and the JPY have been taking advantage of the financial troubles with the ban king system and lower FED rate odds
2 days ago