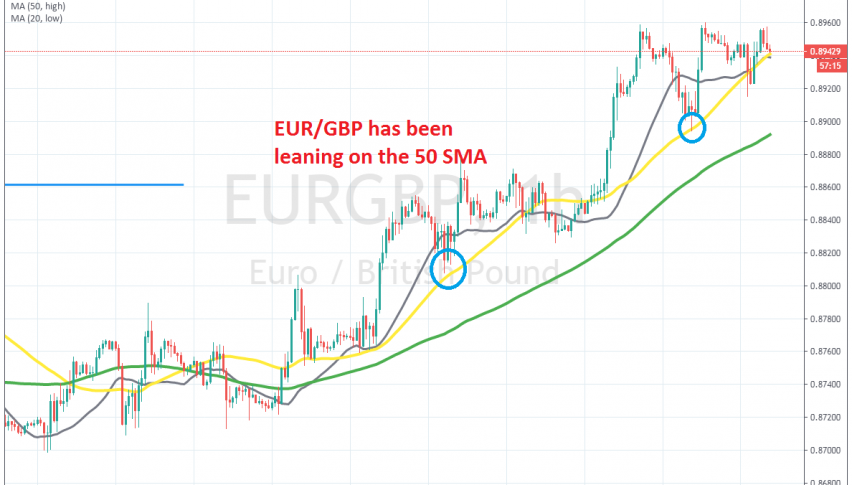 MAs Are keeping EUR/GBP Bullish
EUR/GBP surged higher towards the end of February and in the first half of March, climbing around 12 cents. But, the climb ended at 0.95 as the decline in the GBP ended. In the following month, the price reversed back down and this pair lost around more than 8 cents.
But, the decline stopped just below 0.87, as the climb in GBP/USD ended. A bottom was put in place around that level, which held for about a month. We saw an attempt to reverse the price higher by the middle of last month, but that wasn't sustainable.
Although, this month the situation changed and the GBP turned bearish again, with GBP/USD clipping from 1.2650s to 1.2070s. At the same time, the Euro has been holding up well, which has helped this pair turn bullish. EUR/GBP has climbed around 200 pips during this time with moving averages providing solid support during pullbacks lower. The 50 SMA in particular has been doing a good job, and yesterday it rejected this pair, sending it higher again. So, the bullish trend continues for this pair and we will try to go long during retraces, if we get a bullish reversing signal.