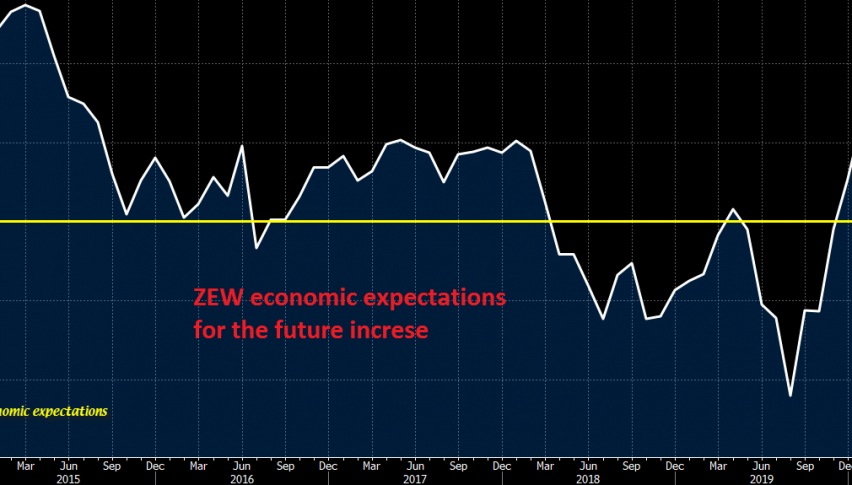 ZEW Economic Sentiment Deteriorate Further This Month, But Expectations Improve
The economic sentiment softened last year and it turned negative towards the end of the year, as the trade war between US and China picked up pace. The global economy softened, which hurt the economic sentiment. But, in the first two months of this year the ZEW sentiment indicator turned positive and was increasing nicely, after the Phase One deal between US and China, which improved the sentiment.
But, come March and this indicator dived pretty hard, after the coronavirus broke out in Europe. The current economic sentiment has been deteriorating since then, but at least expectations are improving. Below is the German and the Eurozone ZEW economic sentiment indicator:
May ZEW survey current situation -93.5 vs -86.0 expected
February ZEW survey current situation -91.5
Expectations 51.0 vs 30.0 expected
February expectations 28.2
Eurozone expectations 46.0 vs 27.4 expected
February Eurozone expectations 25.2
Despite the headline reading slipping a little bit more – reflecting more subdued economic conditions – optimism is actually growing that there will be an economic turnaround in Germany and Europe from the summer onwards. But, we will see how the reopening of the continent goes.