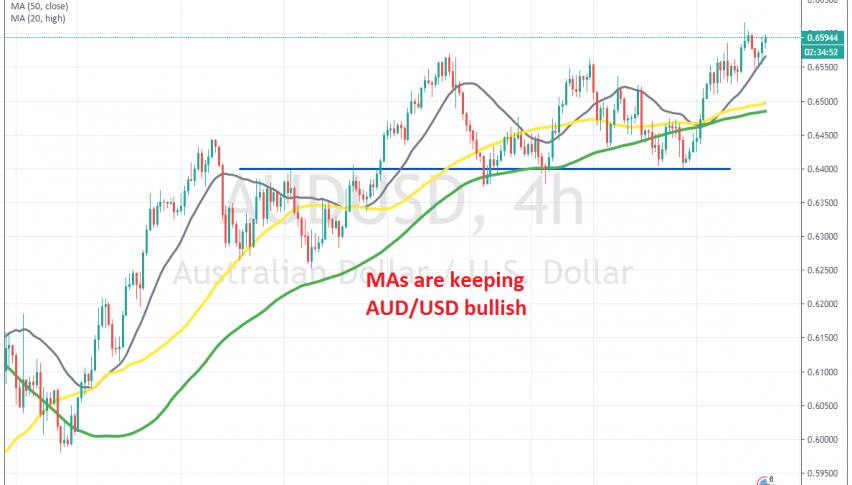 AUD/USD Remains Bullish, As It Bounces Off the 20 SMA
AUD/USD has been bearish for around two years now, but it consolidated in the last few months of last year, as the sentiment in financial markets improved on prospects of a trade deal between US and China. But, that didn't last long and the bearish trend resumed again as soon as this year started.
But, the crash came in the first half of March, as coronavirus broke out of control in Europe and the sentiment turned quite negative in financial markets and he USD turned quite bullish. But the climb in the USD ended by March 20 and the decline in risk currencies stopped at the same time.
AUD/USD turned quite bullish in the second half of March and it surged around 10 cents higher. The trend has been bullish since then, but it has slowed down since the middle of April. During the last month or so, we have seen some decent pullbacks lower, but buyers have kept the trend bullish nonetheless. Earlier today, we saw another retrace lower, but the 20 SMA (grey) held well as support on the H4 chart. Now this pair has reversed back up again, so buyers remain in control and we will try to pick a spot to go long on AUD/USD.