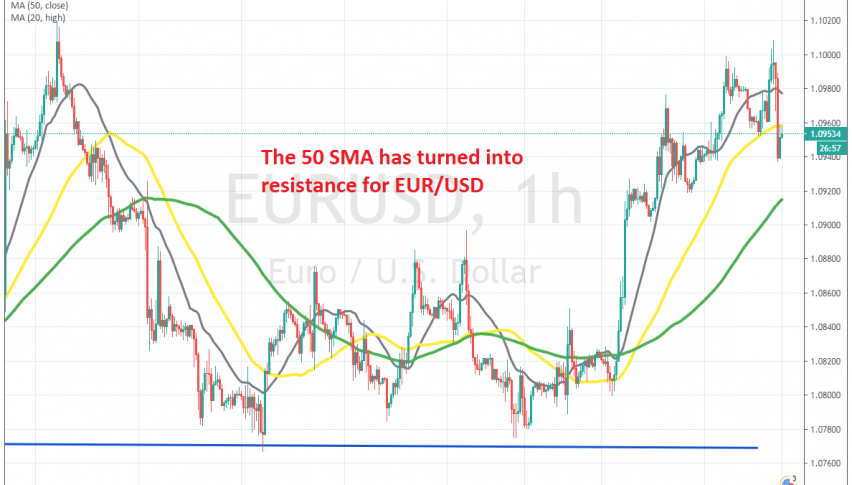 EUR/USD Reverses Back Down at 1.10
EUR/USD has been quite volatile in recent months, with all the things going on all across the world. Global economies have fallen in deep contraction and the future is uncertain. So, EUR/USD have been going 7-8 cents up and down, although the range has narrowed this month to just a few cents.
While in the first week of this month we saw this pair decline by 250 pips, from around 1.1020 to 1.0770s, in the second week EUR/USD consolidated at the bottom of the range. This week, the pressure has turned to the upside, as the US weakens and today this pair climbed above 1.10 again, earlier this morning.
But, buyers weren't able to keep the price above that big round level, which has formed a buffer zone around it. EUR/USD formed a doji candlestick on the H1 chart and closed below 1.10, which was a sign that a bearish reversal was coming. Th bearish reversal came and EUR/USD lost around 70 pips. buyers are trying to push higher, but the 50 SMA has turned into resistance now. So, perhaps the good times are over for this pair and now sellers will push the price to the bottom of the range.
The US consumer is softening as intertest rates go up, which is a factor for the USD retreat and for the FED to stop hikes
2 days ago