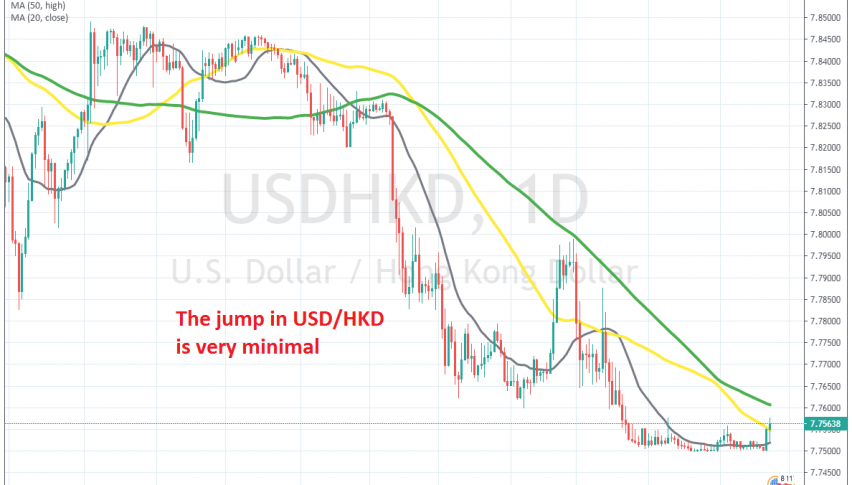 The HKD Might Stand For Now, But Hong Kong Will Lose Its Financial Centre Status After China's Take Over
This week China has decided to end Hong Kong's autonomy. Pro-Beijing lawmakers hijacked the election for chairperson of a committee of Hong Kong's legislative council, calling in security guards to control the scene, and placed at the top chair of the committee a pro-establishment legislator accused of abuse of power. Hong Kong was operating under the "one country, two systems," but it seems that China wants to bring Kong Kong under is control.
We were seeing protests in Hong Kong for months until coronavirus hit and attempts from authorities to suppress them and other sectors of public life, so the people in Hong Kong saw that coming. On Thursday, the Chinese government announced a plan to pass national security laws for Hong Kong. It has long been after something like this, though previously it expected the local authorities to do the job. Not this time though. This law will be ratified in Beijing — at worst, as soon as next week.
Besides that, the wording for the statement for reunification with Taiwan was changed. It's just a word, but a word is a lot in political or official statements. Remember the guy who was saved in the Soviet Union after Stalin didn't place a comma in an execution order send by post.
"We will encourage them to join us in opposing Taiwan independence and promoting China's peaceful reunification," Li said. "With these efforts, we can surely create a beautiful future for the rejuvenation of the Chinese nation."
But, despite all the unfolding this week, the HKD only weakened minimally. The Hong Kong Dollar HKD is sort of pegged to the USD, but it has some room to breathe, as shown on the chart above. But, the price in
USD/HKD
is still near the bottom of that range at around 7.75.
The reason for this, undoubtedly is that while money is undoubtedly been fleeing Hong Kong, Chinese money coming into Hong Kong is a bigger factor at the moment. Importantly, Hong Kong short-term rates were also above the Fed for most of this year.  The base interest rate for the central bank of Hong Kong is now 0.50%.
But, as Kevin Hassett yesterday, "I would expect there they're going to have serious capital flight problems in Hong Kong, if they follow through this, they will no longer be the financial center of Asia, and that they themselves will pay very, very heavy costs". The coronavirus seems to have weakened everyone apart from China, which came out of it in a couple of months and with partial closures only. Could this have been a prepared plan from China, because everything went their way?