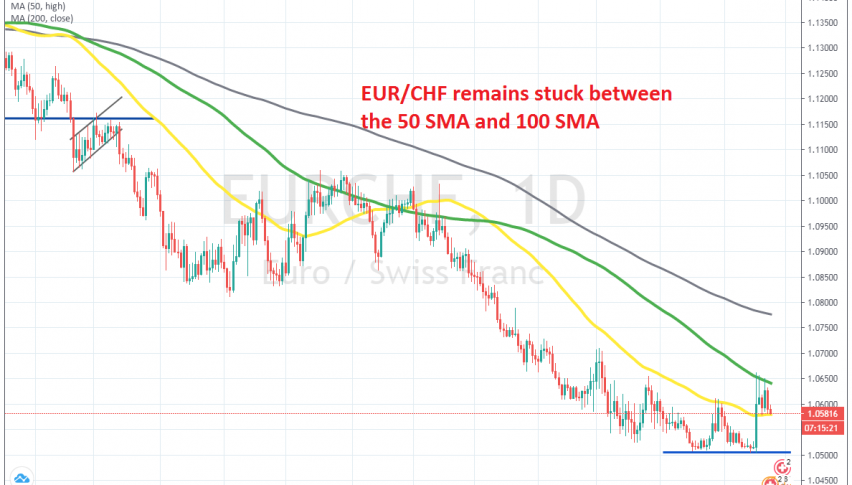 Long on EUR/CHF at the 50 SMA Since Last Night
EUR/CHF has been trading on a bearish trend since two years ago, when it turned down at 1.20, which used to be a support level for this pair. During this time, moving averages have been doing a good job in providing resistance during pullbacks higher and pushing the price lower.
This pair bottomed at 1.05 towards the middle of April and bounced higher form there, but the 50 SMA stopped the climb and EUR/CHF returned back down. Although, the support at 1.05 held for the second time and EUR/CHF bounced higher again, after comments from European leaders that the EU might start a recovery plan for coronavirus.
Although, the main reason for this jump was the SNB interferring with markets, buying this pair in order to weaken the CHF. As a result, EUR/CHF jumped around 150 pips higher to 1.0650s, but that's where the 100 SMA (green) was standing, which stopped the climb.
The 50 SMA (yellow) turned into support for EUR/CHF, which has been bouncing between these two moving averages since last Monday. Last night, we decided to open a buy forex signal at the 50 SMA on the daily chart, hoping for another bounce higher. The price is at the bottom of the range now, so let's see if the bounce will take place.