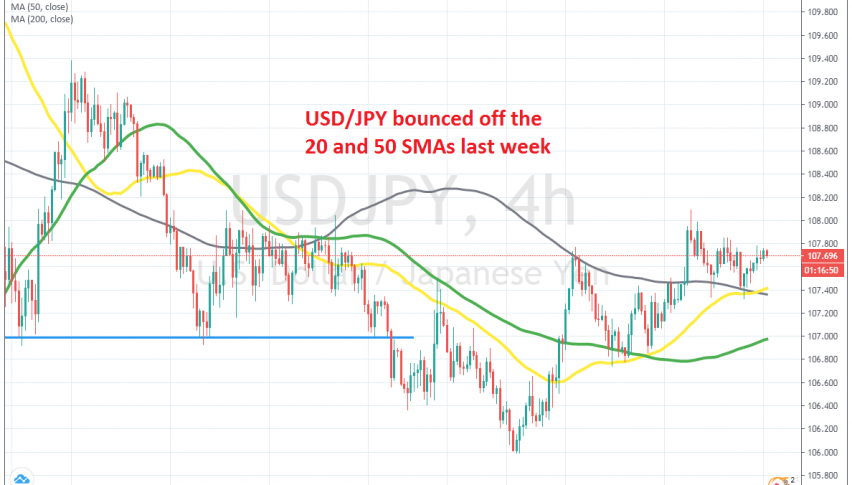 MAs Are Keeping USD/JPY Bullish
USD/JPY fell off a cliff during late February and early March, losing around 11 cents, but came back to life in the next two weeks, as traders turned to the USD. As a result, USD/JPY climbed back up, claiming back around 10 cents, but failed to reach the previous highs.
This pair retreated lower during the last week of March, losing more than 5 cents. Since then, this pair has been undecided and USD/JPY has been trading inside a range – placing a bottom at 106 first, then the bottom moved 100 pips lower to 106.
During April, moving averages have been providing resistance for USD/JPY as the trend was slightly bearish. But, during May the trend has turned slightly hawkish and the price moved above moving averages, which turned into support. The 50 SMA (yellow) and the 100 SMA (green) provided support first, then towards the end of last week the 20 SMA (grey) did so and USD/JPY bounced off of it. Now buyers are in control and we will try to buy the retrace lower to the 20 SMA.
Safe havens such as Gold and the JPY have been taking advantage of the financial troubles with the ban king system and lower FED rate odds
1 day ago