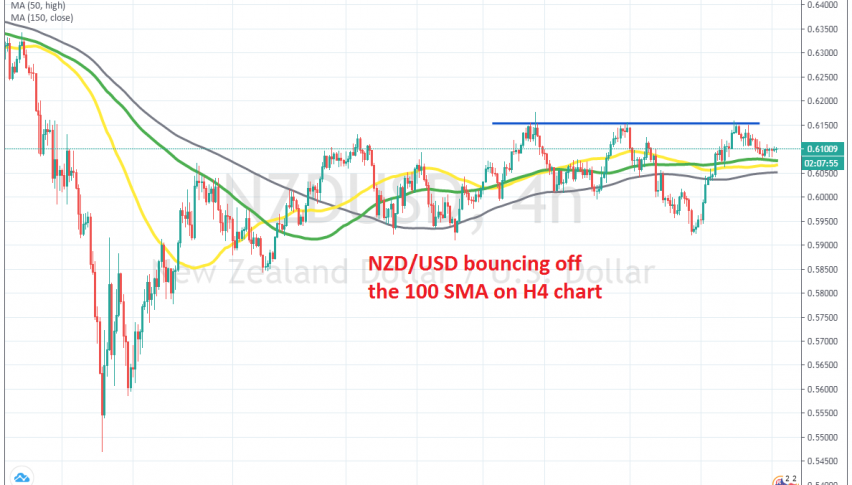 MAs Keep NZD/USD Supported
NZD/USD has been bullish since the middle of March, when it reversed higher, following a 10 cent decline in the prior two weeks. New Zealand was almost not affected by the pandemic and China has recovered, so the New Zealand economy will be up and running in no time.
This is good news for the Kiwi, since it is closely correlated to China. So, NZD/USD turned quite bullish during the second half of March, climbing around 650 pips. The bullish trend continued in April, although the bullish momentum lost pace last month.
This month, NZD/USD has formed a top at 0.6150, which has been rejecting the price three times. The last time this resistance area rejected NZD/USD was late last week. But it seems like the 100 SMA (green) is doing a good job in providing support at the bottom.
The 150 SMA (grey) has done so several times before on the H4 chart, but now the retrace seems to be ending higher, which is a sign that the buying pressure has returned. We are long on this pair already, so let's hope that the bounce continues.