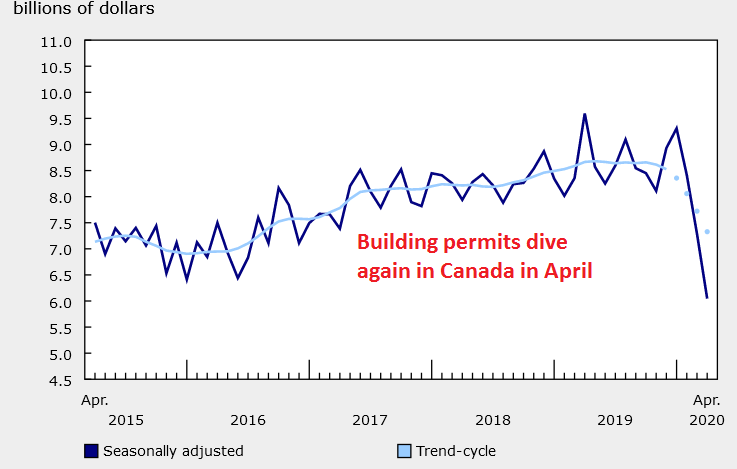 Canada Posts the Biggest Decline in Building Permits
The building sector was holding up well in Canada during last year, despite the weakening global economy due to the US-China trade war. But, the building permits turned negative in March, posting a 13.2% decline that month, which was revised lower to -13.4%, as Canada went into lockdown.
The decline increased in April, as the lockdown continued and it will have a negative effect on the construction activity for the coming months in Canada. Below is the report:
Canadian Building Permits Report for April 2020
April building permits -17.1% vs -13.2% prior
Largest decline since October 2008
Permits were at -13.2% in March (revised to -13.4%)
Single family permits -35.9%
Multi-family +4.8%
Non-residential -21.5%
There is no big surprise here but the open question is how much of that demand for construction is pent-up to be released over time, and how much is gone forever. Anyway, the CAD didn't mind much and USD/CAD is still bearish today, as crude Oil remains bullish.