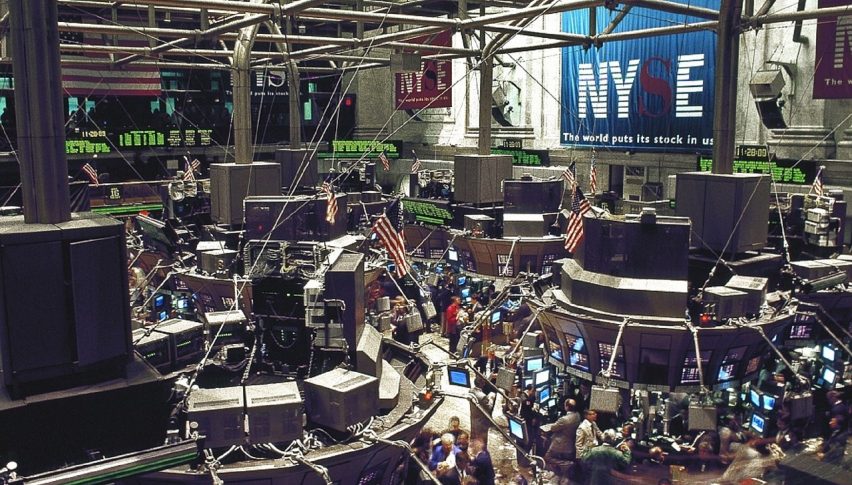 Forex Signals Brief for May 27: Risk is Back on the Table
US Market Wrap
The week is finally underway for our US counterparts and markets have surged higher across the board.
Yesterday, there was a hint of optimism in the air as the belief that the easing of restrictions will lead to a turnaround in the fortunes of the global economy.
This was clear as the major forex pairs rallied higher against the Greenback, while the SPX closed green on the day. We even heard from the likes of JP Morgan boss Jamie Dimon, who was quite bullish on the outlook.
At the same time, WTI continues to recover as the belief is that the excess supply will quickly be absorbed as the global economies reopen and require more and more oil.
GOLD also fell away in line with the risk-on feel for the day, and price is now clearly making a series of lower highs.
The Data Agenda
Data remains on the thin side to start the week and there is a lack of top-tier numbers coming out today.
The main event of note will be ECB President Christine Lagarde speaking but as we've been seeing recently, the central banks aren't causing big moves because so much of the work has already been done. Even moves to negative rates aren't that big in the scheme of things when rates sit on average at 0.25% across the major economies of the world.
Late in the day, there is the release of API inventories which will be interesting given the resurgence in crude oil and supply cuts last week, but otherwise, most data will not be market moving on Tuesday.
So again we look to sentiment and just what the market is thinking about the improving outlook.
Forex Signal Update
The FX Leaders Team hit 2 winners from 3 trades yesterday, as markets were relatively bullish.
Make sure you follow our live signals as there is a clear upside bias at the moment.
Oil – Pending Signal
As mentioned, WTI is fighting back and so far is looking relatively strong. We can see that $35 is an important level where there was a gap down in the past. Above that point, we could see a sharp lift in price.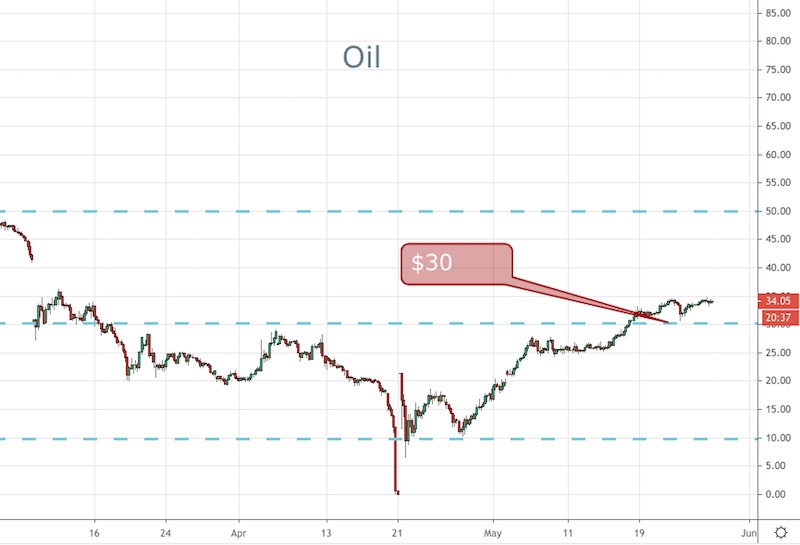 Gold – Pending Signal
GOLD is still hitting up against the lower trendline of this chart pattern and a break would be bearish. But until that happens, we are looking long.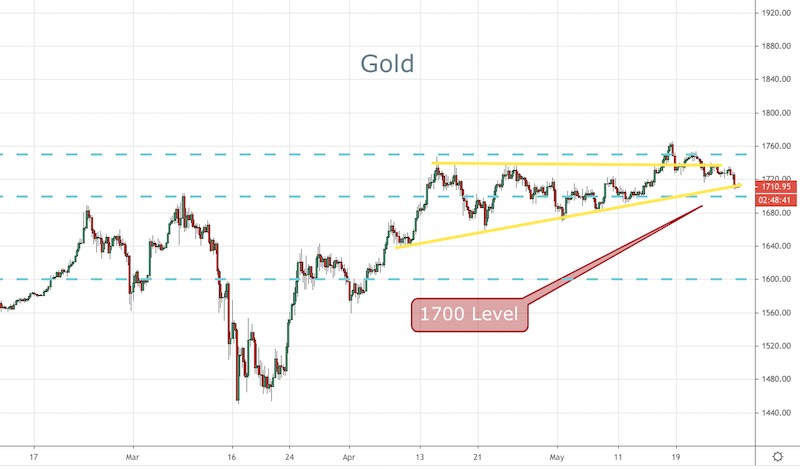 Cryptocurrency Update
BTC remains under the $9,000 level and is really just consolidating for the time being.
For now, we just sit and wait and watch how price responds at the level. But we should maintain a short bias while it sits below that point.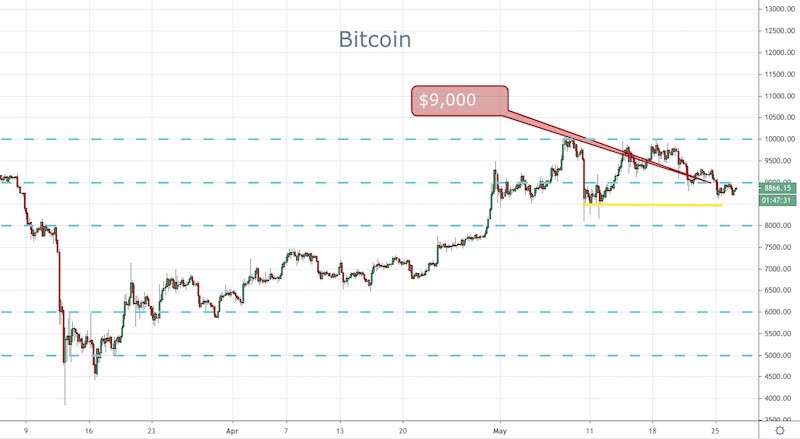 The US banking sector is having more troubles than European banks, which should keep the FED dovish, and risk assets bullish
2 days ago