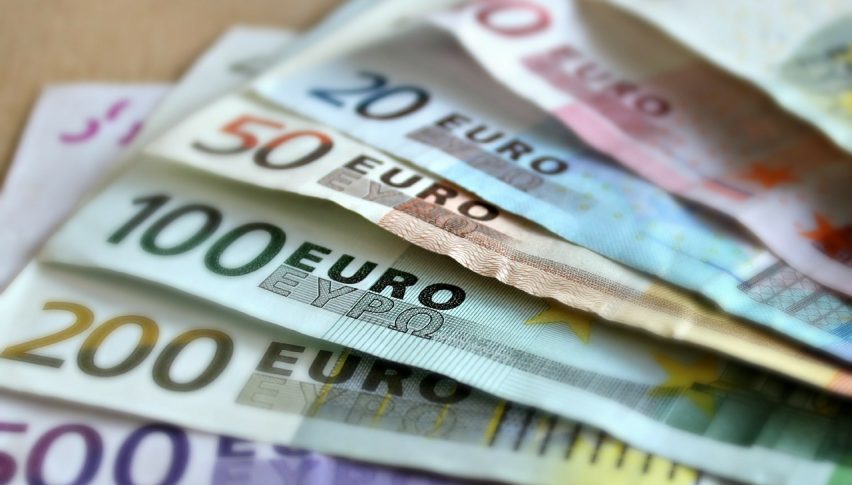 EUR/USD Breaks To The Bull, 1.1100 In View
Following more than a month of consolidation, the EUR/USD has broken out to the bull. Rates are closing in on the 1.1100 psyche level as interest in holding Greenbacks continues to fade. On top of that, a set of brutal economic figures suggests that the U.S. is a ways off of posting a COVID-19 recovery.
Today's economic calendar was jam-packed with traditionally important events. Here's a quick look at the key numbers:
Event                                                               Actual              Projected        Previous 
Continuing Jobless Claims (May 15)           21.052M            25.750M          24.912M
Initial Jobless Claims (May 22)                     2.123M              2.100M            2.446M
GDP (Q1)                                                            -5.0%                 -4.8%                -4.8%
The headliner of this group is the precipitous drop in GDP (Q1). The 5% drop was the largest since Q4 2008, missing estimates by 0.2%. While the Q1 GDP figure is ominous, it comes as no surprise to the markets. If you've ever wondered what happens to the economy when it is shut down, take a good look ― growth crashes and unemployment spikes. Simple as that.
Equities players have taken today's news with a grain of salt, choosing to bid the U.S. indices higher. For now, the contraction in GDP is more of a political talking point than a market driver. If the downturn persists into Q3 and Q4, look for asset prices to respond accordingly. Nonetheless, the dollar is flailing as illustrated by the bull run in the EUR/USD.
A Big Week For The EUR/USD
The EUR/USD is on the bull and driving toward a key topside resistance level. If the uptrend continues into June, a shorting opportunity will come to pass.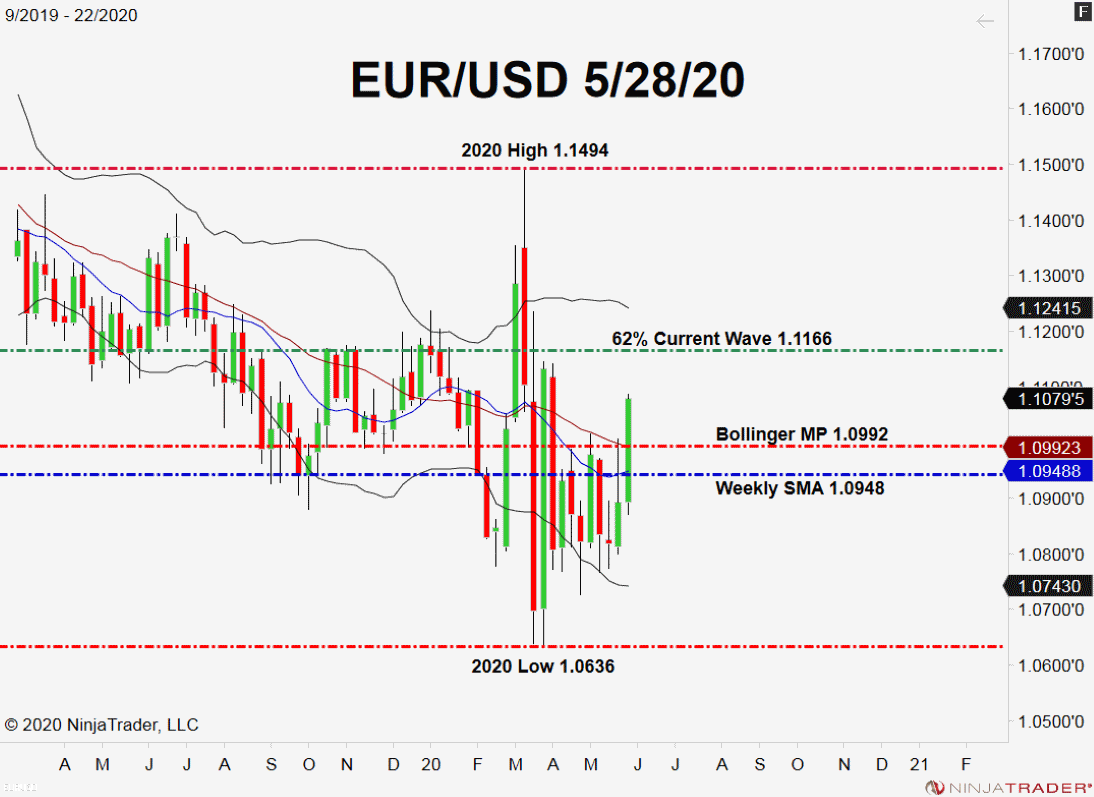 Although it is still on the horizon, there is one intermediate-term level in this market worth watching:
Resistance(1): 62% Current Wave Retracement, 1.1166
Bottom Line: The onset of a new trading month often brings participation to the forex. If the EUR/USD continues to drive higher, the 62% Current Wave Retracement will come into play.
Until elected, I will have sell orders in the queue from 1.1162. With an initial stop at 1.1208, this trade produces 46 pips on a standard 1:1 risk vs reward management plan.