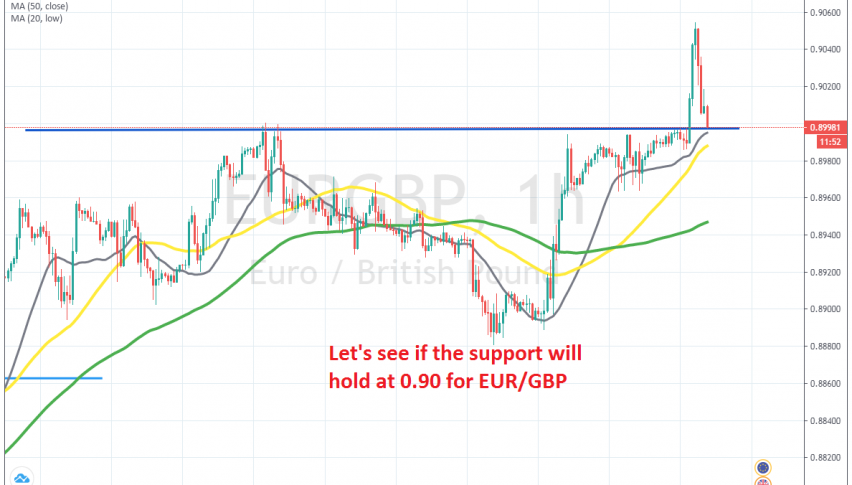 Buying EUR/GBP at the Previous Resistance
EUR/GBP went through a major pullback from mid March to mid April, losing around 8 cents, following a 12 cent climb in the previous several weeks. But, the decline stopped at 0.8680s and since the middle of April the price has been trading sideways, consolidating inside a range.
A resistance zone formed at around 0.8860s for this pair, but the resistance was finally broken about two weeks ago, after comments form EU officials about plans for a coronavirus recovery fund. As a result, the Euro turned bullish, pushing above the top of the range.
Although, the climb stopped at 0.90 for EUR/GBP, which is a big round level. The price retraced more than 100 pips lower, but buyers returned again this week and pushed the price above that round level, reaching 0.9050s today. Although, we have seen a pullback in the last few hours, as the GBP climbs, but the previous resistance seems to be turning into support now. So, we decided to open a buy forex signal just above 0.90, hoping for a bounce from here.