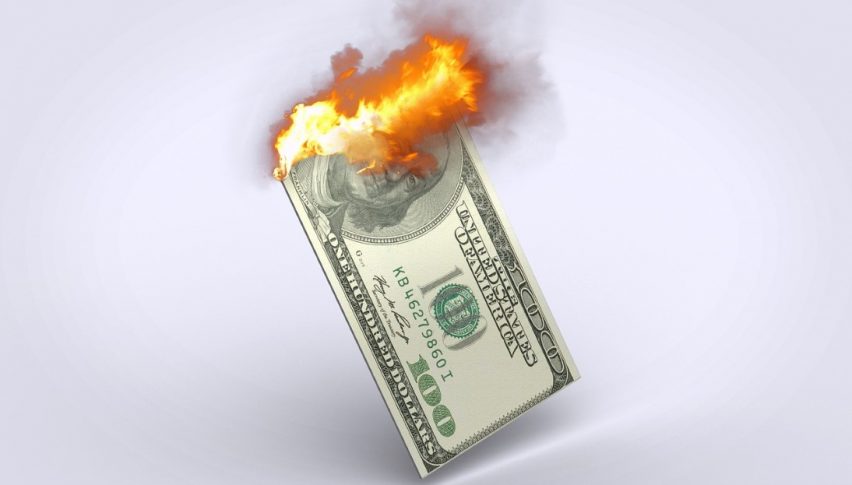 Sub-Par Metrics Put Pressure On The Greenback
Today marks the final trading day of May, an extremely active month on the markets. By and large, the past four weeks have been transitional in nature. Strong rallies were posted by stocks and WTI crude oil, while the Greenback has tapered COVID-19 gains. Even though pretty much all economic data is bad, there's reason to believe the summer months will bring recovery.
Unfortunately, the COVID-19 bounce-back isn't yet upon us. This morning brought another collection of dismal numbers ― here are the highlights:
Event                                                                     Actual                  Projected        Previous
Core Personal Consumption (MoM, April)       -0.4%                      -0.3%                  0.0%
Personal Income (MoM, April)                             10.5%                      -6.5%                -2.2%
Michigan Consumer Sentiment Index (May)      72.3                         74.0                    73.7
Baker-Hughes Rig Count                                        222                           NA                      237
To sum things up, consumption and sentiment are down, while incomes are up. However, don't be fooled by the spike in personal income; it is a result of the U.S. government COVID-19 stimulus checks sent to residents. The Baker-Hughes Rig Count has once again fallen, a signal that the North American shale oil industry is in shambles.
So, what does it all mean to the Greenback? Well, the downturn in consumption and sentiment suggests that Americans are saving instead of spending. While understandable in the short-term, an extended period of this is likely to damper inflation and growth. Will robust saving prompt the FED to go negative with interest rates? Only time will answer that question.
A Rough Week For The Greenback
The final trading week of May has been no picnic for the Greenback. The weekly chart for the USD/CHF sums up the past five days of action.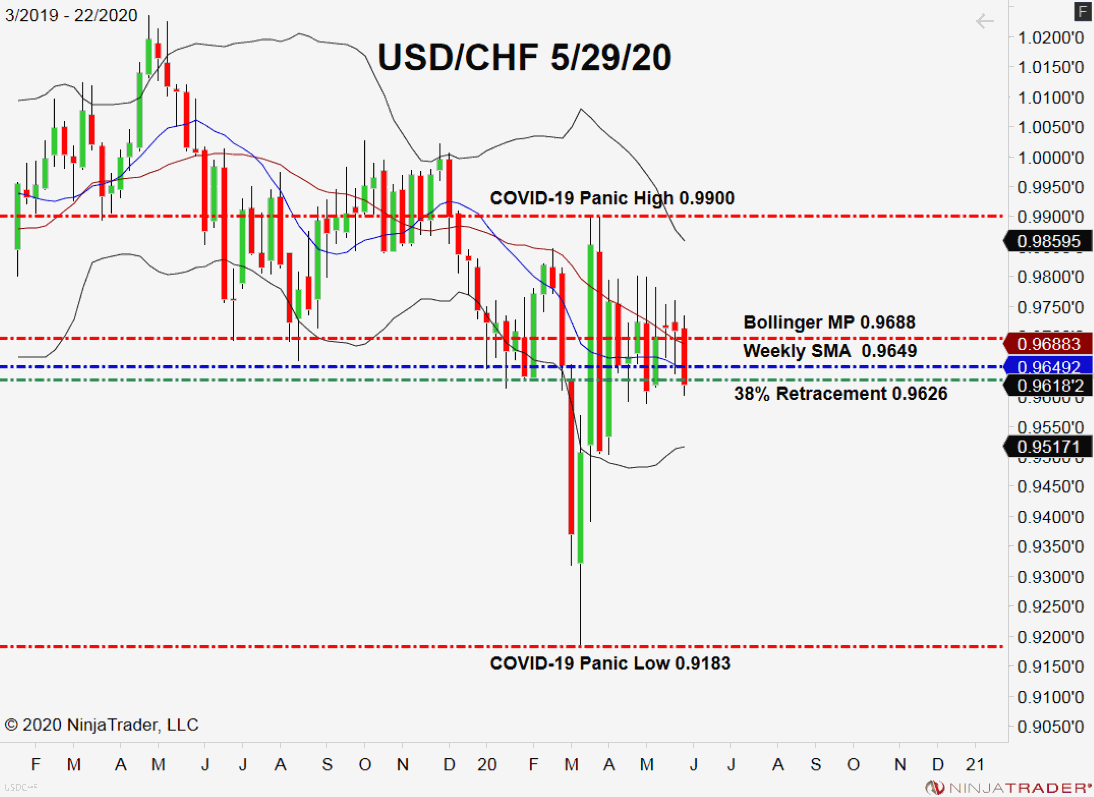 Overview: Going into the weekend, the USD/CHF is trading in a key technical area. If we see a bearish close beneath the 0.9625 quarter-handle, rates will be in a position to fall as June gets underway. If not, an intermediate-term bullish bias will remain warranted until the 38% Retracement (0.9626) is taken out.