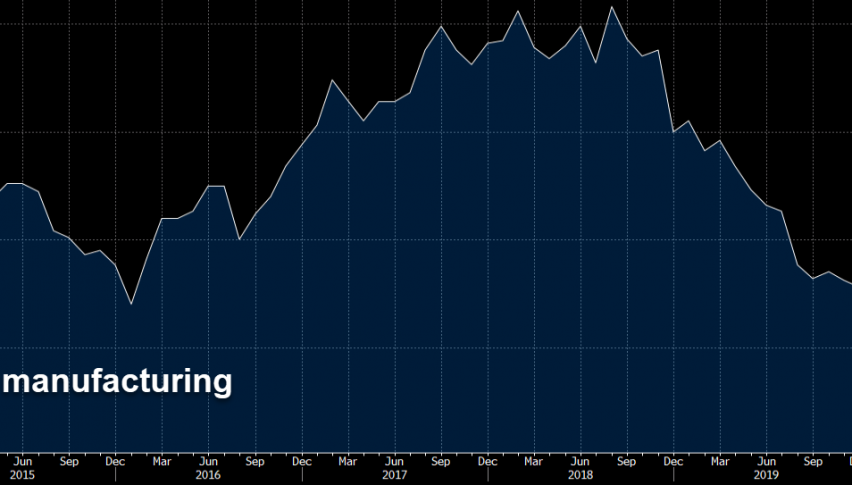 US ISM Manufacturing Improves, But No Sign of Post-Corona Recovery Rebound Yet
The US ISM manufacturing indicator showed that this sector had been in contraction since August last year until January this year, which came as a result of weakening manufacturing activity across the globe, due to the trade war. In February and March manufacturing resurfaced above contraction, but then the lock-down came from the coronavirus in March and this sector dived again, with the ISM PMI indicator falling to 41.5 points.
That was better than expectations and better than many countries, which was a positive sign that this sector would recover faster in the US. Today's report showed a bounce, but it missed expectations and he bounce wasn't too big. This sector still remains in deep contraction, so the USD turned bearish after this report. Below is the US ISM manufacturing report, as well as construction spending for April:
May ISM Manufacturing Index
May ISM manufacturing index 43.1 points vs 43.7 expected
February ISM manufacturing index was 41.5 points
Details:
New orders 31.8 vs 27.1 prior
Prices paid 40.8 vs 35.3 prior (expected 42.0)
Employment 32.1 vs 27.5 prior
US Construction Spending for April
Construction spending for April month -2.9% vs. -7.0% estimate
Construction spending -2.9% vs. -7.0% estimate
Private construction fell -3% in April
Private residential construction fell -4.5%
Private nonresidential construction fell -1.3%
Public construction spending fell -2.5% in April
Government construction spending was 25.4% of total in April
The prior month was revised to unchanged from +0.9%
Overall the data is better than expectations, but some of the gain was tempered by the revision to unchanged from +0.9%. Still not as bad as previously thought.