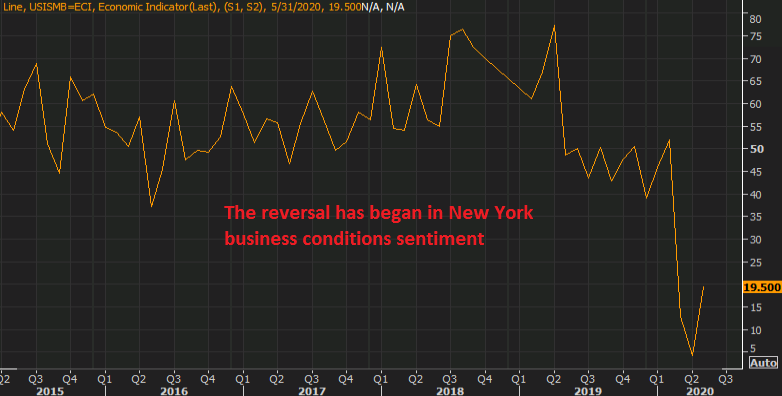 Business Conditions Improve Slightly in New York
In March the coronavirus spread in the US and by the middle of that month, parts of the country started going into shut-down. New York was hit the heaviest and suffered the worst economic decline as a result of the lock-down. New York city became a ghost city and I assume a lot of the unemployment numbers came from there. Business conditions deteriorated, but at least they started improving somewhat in May as the restrictions eased. Below  is the ISM report:
May ISM New York Business Conditions Survey
May ISM New York business conditions 19.5 points vs 4.3 prior
April ISM New York business conditions 4.3 points
Index at 811.3 vs 826.5 prior
I'm going to be watching this index more-closely than usual in the coming months. New York was the epicentre of the virus in the US and it will be interesting to see how long it takes to return to something approximating 'normal'. If this indicator improves, the rest of the country will be better, although now with the riots, the looting and the destruction.