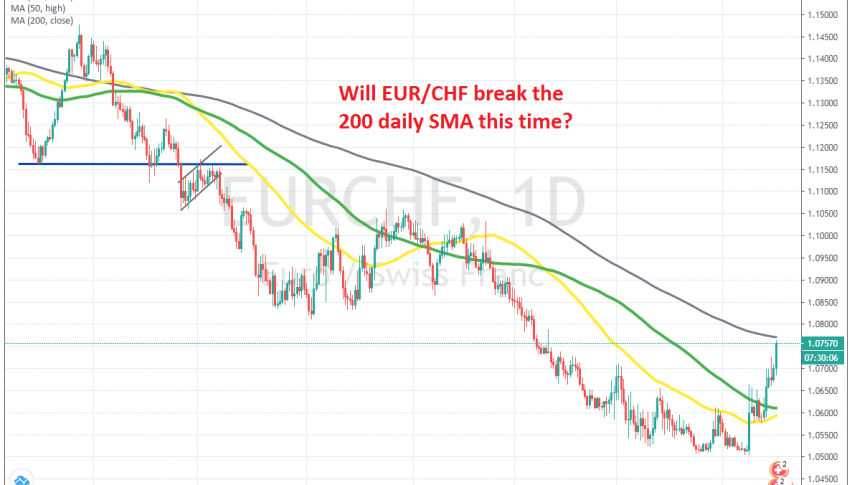 EUR/CHF Heads For the 200 SMA, As the Bullish Momentum Continues
EUR/CHF has been trading on a bearish trend for about two years now, after failing at 1.20. Since then, the traffic has ben one way only, with some sporadic pullbacks higher, just to refresh the trend before the next move lower. The global trade war kept the sentiment negative in the last two years, strengthening the CHF and sending EUR/CHF down.
The pullbacks haven't taken place too often, the last two decent ones being in May and November last year. Now, we are seeing another of these retraces higher, after this pair bounced off 1.05 by the middle of last year. The comments from EU officials about a coronavirus recovery fund helped reverse this pair, but the main reason for this climb should be the SNB interfering in the markets.
EUR/CHF broke above the 50 SMA (yellow) which had been providing resistance on the daily char in recent months, but the 100 SMA (green) turned into resistance this time. This pair traded sideways in a range between these two moving averages but then broke out of the range to the upside, as the range narrowed.
Now, EUR/CHF is heading for the 200 SMA (grey). This might be a good place to open a long term sell forex signal here, since the main trend is still down. But, we will see how this pair reacts up there. If we get a reversing signal, then we might go short.