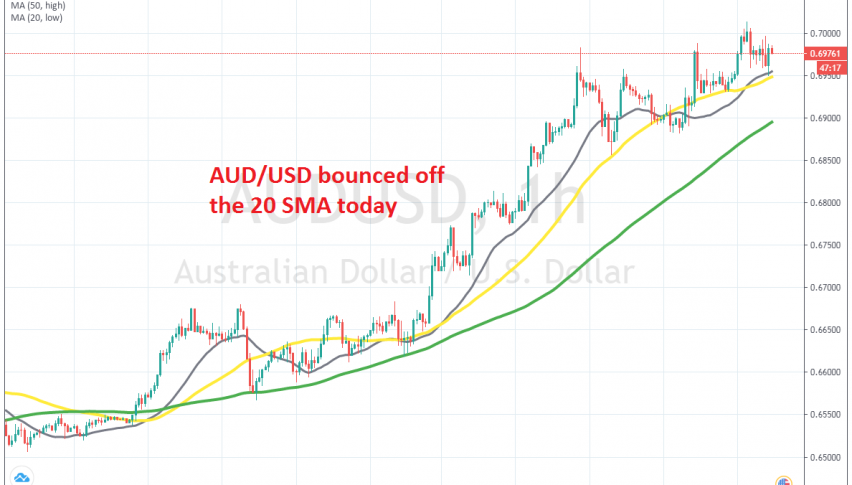 Booking Profit on Our AUD/USD Buy Signal, Following the US Employment Report
AUD/USD has turned quite bullish since the crash from coronavirus panic ended by the middle of March. AUD/USD reversed at 0.55, after having crashed 12 cents lower and hasn't looked back since then. In fact, this pair has turned the most bullish among major ones, since it has climbed more than it declined in that crash.
This pair has climbed 15 cents higher, while other pairs haven't claimed back all the losses from that crash. So, the pressure is certainly to the upside for this pair and pullbacks lower have been quite safe to buy, which we did a while ago, based on this chart.
AUD/USD was retreating lower during the European session and it fell lower after the positive US employment report. The report showed an increase in jobs and a decline in unemployment rate, the opposite of expectations, which were for a jump in unemployment to 20%. But, sellers were looking weak at the 20 SMA and we decided to open a buy forex signal down there. AUD/USD bounced off the 20 SMA and it hit our take profit target. Our signal was closed in profit, so that was a good trade.