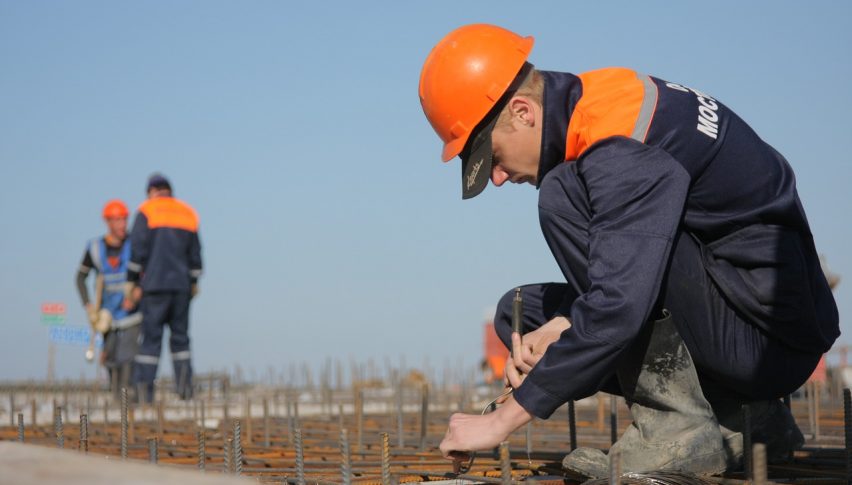 Forex Signals Brief for Jun 5: US Jobs in Focus
US Market Wrap
After what was a very strong week to date, the US markets finally decided to give a little bit back.
The SPX and other major indices closed lower, however, the falls were far from large. The main news yesterday was again the focus on jobs, where jobless claims, fell under the 2 million mark, however, unfortunately continuing claims rose again, which wasn't a positive.
With the main event of the week being US non-farm payrolls, it was no surprise that we saw some consolidating going on ahead of what looms as a pretty important number.
At the same time, we did hear from the ECB who are suggesting the economy there is going to see a serious contraction, in the order of -8.7% – but appears the bad news is priced in as the EUR/USD has been very strong recently. We also saw them boost their stimulus package which was what the markets had been expecting.
The Data Agenda
As mentioned we have jobs again the focus of the day with both the US and Canada giving us their officially updated numbers.
This week, we've already seen some relatively mixed results coming out of the US, with a really strong showing on Wednesday, with the ADP employment number, but another slightly worse than expected jobless claims and continuing claims result.
What this is saying is this one could go either way. The expectation is for jobs to contract by – 8 million and the jobless rate to spike to 19.8% – which are really depression-era numbers.
But as we know, while the economy might be putting up some average numbers, and could well be in a technical recession, we could also be moving out of it. That's really what the markets seem to be suggesting.
So even at the moment, with some terrible figures, we shouldn't immediately assume that things are dire by any stretch.
It's a similar story in Canada today, with the expectation that there will be a -500k loss of jobs. The USD/CAD has been suggesting that things are turning around so it all makes for an interesting session to close out the week.
Forex Signal Update
The FX Leaders Team didn't close any green signals yesterday but are we hunting some opportunities in the key commodities at the moment.
Gold – Pending Signal
GOLD bounced off that all-important $1700 level and this is a bullish play for the time being. At least while that level holds.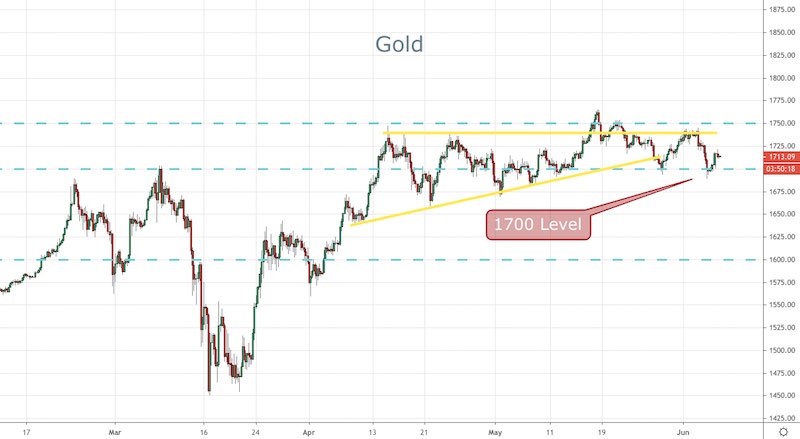 Oil – Pending Signal
WTI is holding nicely above the $35 mark and remains bullish in my eyes. There is every chance of a push back to $40.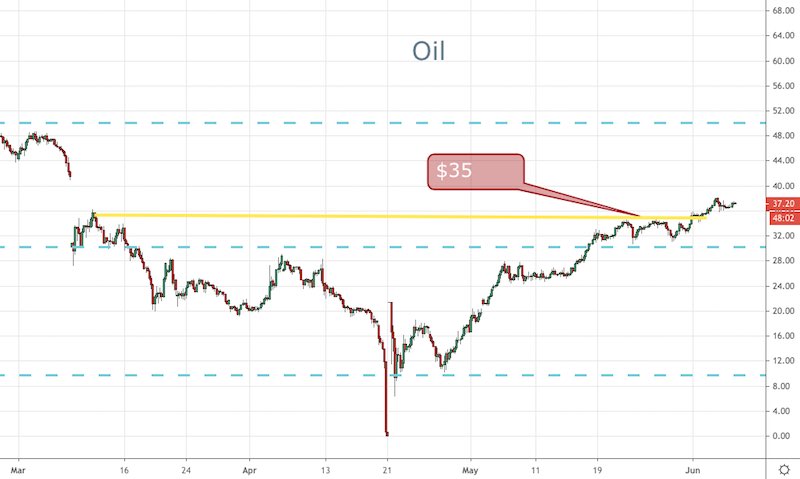 Cryptocurrency Update
Despite the fact that BTC continues to fail at the $10,000 level, it really looks like price is trying to climb back towards that point.
We are again seeing accumulation under that level and that suggests another attempt is on the horizon. Can it hold? We can't really say. However, if we keep seeing price attempt a run at that level, there is a good chance a big break might come if the sellers hold off just one time.