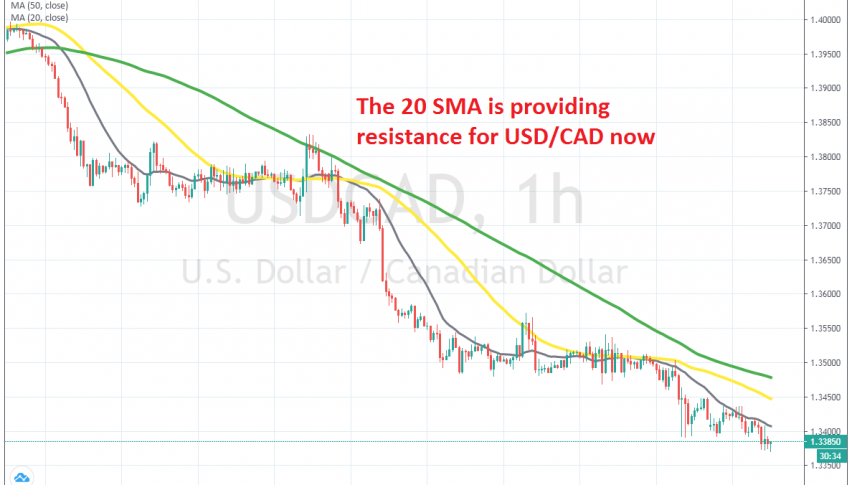 USD/CAD Still Being Bullied by Moving Averages
USD/CAD has turned quite bearish in recent weeks, since the last week of May. This pair surged 15 cents higher in March, as crude Oil was crashing lower, but the climb ended at 1.47 and this pair reversed back down below 1.40, despite US crude Oil falling to -$37.
This pair traded in a range for more than a month, but it became evident that sellers were still in charge, as highs were getting lower on the H4 chart.Then came the USD weakness in the last week of May and his pair finally broke the bottom of that range at 1.3850s.
The pressure has been totally to the downside since then and the decline has picked up pace. Moving averages have done a good job in providing resistance during pullbacks and in the last few days it has been the 20 SMA (grey) which has taken up that job, as the decline continues.
US WTI crude Oil broke above $40 for the first time since February, which is keeping the CAD bullish and USD/CAD bearish. The recent USD weakness is also playing a role in this. So, the trend remains down for this pair and we will try to sell pullbacks higher on the H1 chart, probably at one of the moving averages, since they have done a good job in killing any slight pullback.