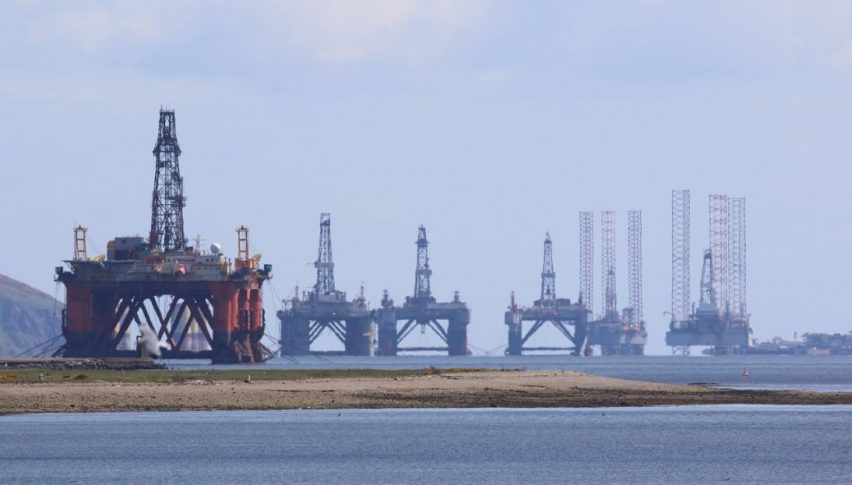 Is $40.00 The Seasonal Top For WTI Crude Oil?
Since supply glut and negative pricing of mid-April, WTI crude oil futures have been on a bullish tear. July WTI has rallied from the mid-teens to above $40.00, a gain of more than $33.00 per barrel. The March price GAP has been filled and oil appears to be finding a level. The prolonged rally has been good news for backers of the Loonie, which have seen a steady decline in the USD/CAD since the COVID-19 panic highs of late-March.
Going into tomorrow's FED Announcements, there is much speculation on the current stance of the FOMC. While no policy move is expected, the USD is on its back foot vs the majors. At this point, forex players are betting that the FED is in no hurry to leave its exceedingly dovish policies behind. Perhaps Wednesday's announcements will bring some clarity to the subject.
If you're trading the USD/CAD, then the next 24 hours are going to be huge. Below is a look a the key economic events that may sway valuations:
Event                                       Time
API Crude Oil Stocks             Tuesday, 4:30 PM EST
U.S. CPI (May)                        Wednesday, 8:30 AM EST
EIA Crude Oil Stocks             Wednesday, 10:30 AM EST
FED Rate Decision                 Wednesday, 2:00 PM EST
WTI crude oil inventories reports, CPI, and the FED Announcements are poised to shake up valuations of the Loonie. Be on the lookout for sudden spikes in volatility surrounding each of these releases.
Has WTI Crude Oil Topped Out At $40.00?
Going into this week's inventory cycle, it's tough to determine which way July WTI crude oil is headed in the short-term. However, an upside daily bias remains warranted. If inventories come in light this week, WTI may be ready to continue its seasonal ascent.
Any rally in WTI is good news for USD/CAD bears. This is evidenced by the three-week downtrend illustrated on the chart below.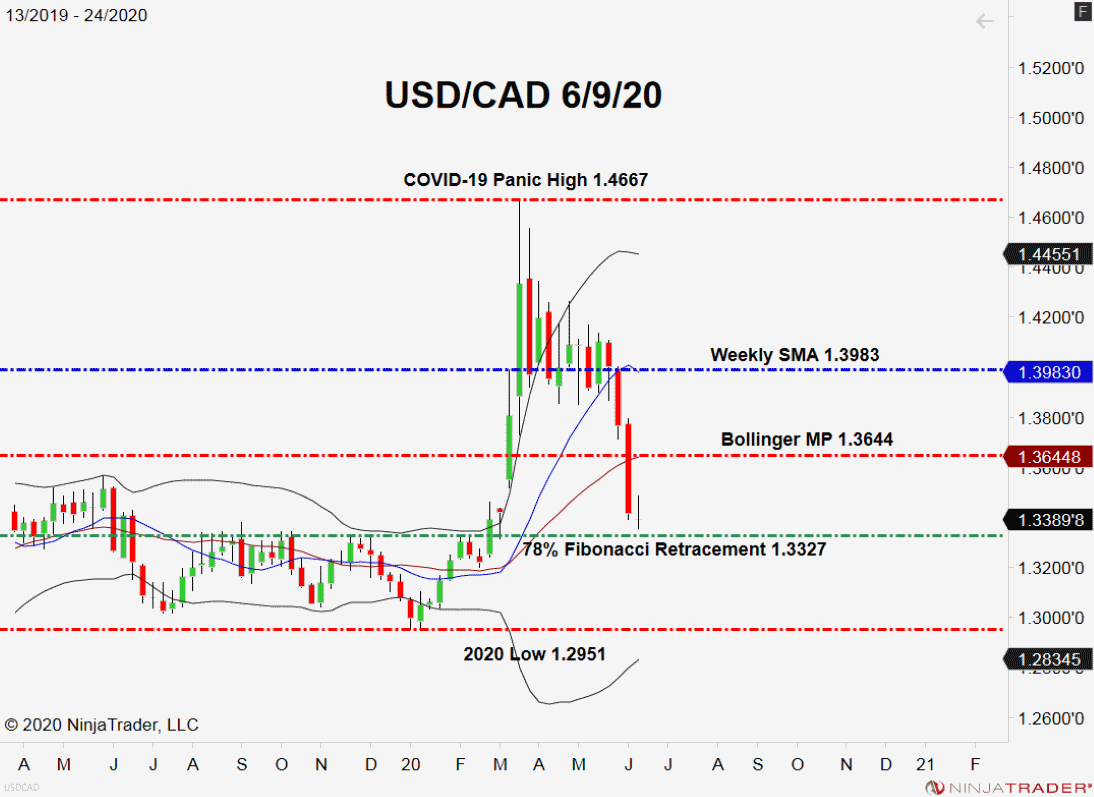 Overview: As we roll into the Wednesday FED meeting, the USD/CAD level to watch is the 78% Macro Retracement (1.3327). This is a key technical area; should it give way, a test of 2020's Low (1.2951) is likely to coincide with a rally of WTI crude oil above $42.50.