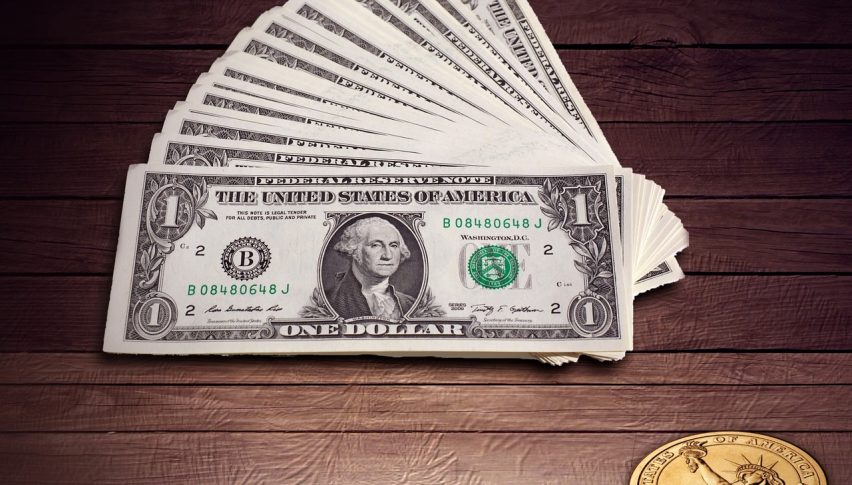 US Economy in Recession Since February, But Recovery to be Sharp, Swift
Posted Tuesday, June 9, 2020 by
Arslan Butt
• 1 min read
According to research by the Business Cycle Dating Committee of the National Bureau of Economic Research, the US economy's longest period of growth officially came to an end back in February, and since then, it has slipped into a state of recession. The committee officially designated this period as a recessionary one based on falling employment and production numbers in the wake of the coronavirus crisis.
In an official statement regarding this, the committee notes, ""In deciding whether to identify a recession, the committee weighs the depth of the contraction, its duration, and whether economic activity declined broadly across the economy. … The committee recognizes that the pandemic and the public health response have resulted in a downturn with different characteristics and dynamics than prior recessions."
The US economy contracted by 5% during Q1 2020 and is expected to experience an even deeper contraction in the current quarter – some estimates peg the rate at around 20%. Meanwhile, the unemployment rate in the country soared from 3.5% during February to a high of 14.7% by April, easing slightly to 13.3% in the month of May.
On a positive note, however, economists indicate increasing optimism that economic recovery in the aftermath of the pandemic will be quite rapid and that this present recession will be short but sharp. The extent of impact of the recession will depend entirely on how soon the economy can recover from the current crisis and restore previous levels of growth.
We have some important economic events this week, although crude Oil is under spotlight as China's economy should show a rebound
4 weeks ago