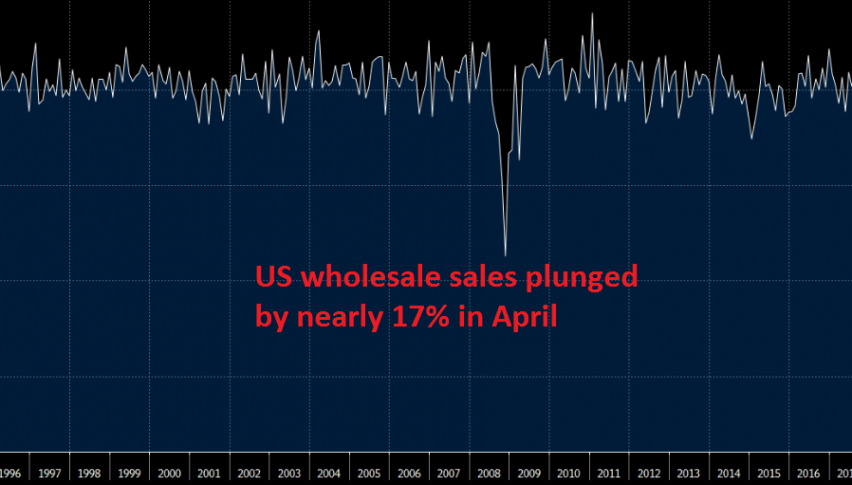 US Wholesale Sales Took A Plunge in April
The US wholesale sales report, as well as the JOLTS job openings report for April were released a while ago. That was the main month of isolation for people due to the coronavirus lock-down, so we knew the data was going to be pretty bad for that month for most countries. Wholesale sales took a deep plunge, while JOLTS jobs also decreased, but remained positive.
US April Wholesale Sales Report
April wholesale sales -16.9% vs -2.0% expected
March wholesale sales was -5.2% (revised to -5.1%)
Inventories April +0.3% vs +0.4% expected
March inventories +0.4%
This is a record one-month loss, double the scope of the decline for the worst month of 2008.
US April JOLTS Job Openings Report
April JOLTS job openings 5,046K vs 5,750K expected
Worst reading since 2014
March job openings was 6,191K (revised to 6,011K)
I don't understand why the estimate was so high for April, as if nothing happened, while the rest of the data for other sectors was anticipated much lower. So, this isn't a surprise to me. Who was hiring in April? Anyway, Reuters had the consensus at 5,000K, so credit to whoever they were surveying.