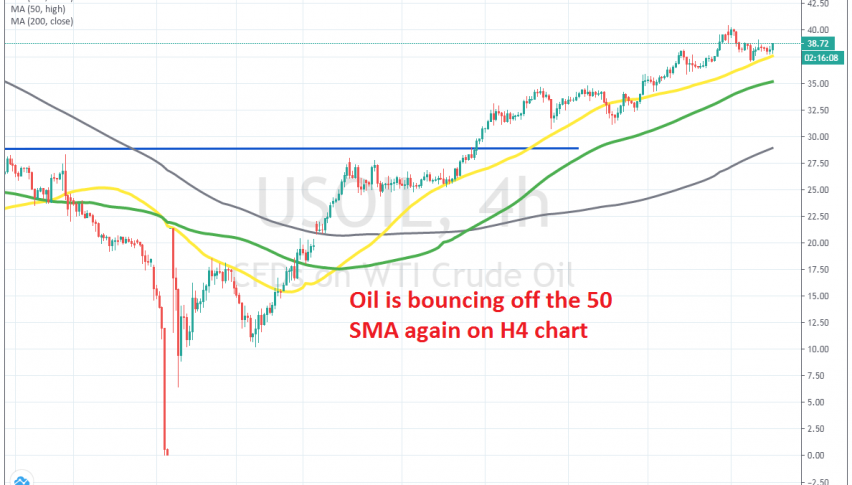 Should We Buy the Oil Pullback?
Crude Oil has turned quite bullish since the last week of April, when it came back from the dead, after US WTI had fallen to -$37 on fears that the world would end. But, the world didn't end due to the coronavirus pandemic, or the lock-down, so the sentiment turned positive again for crude Oil.
Since then, the pressure has been totally to the upside. The 50 SMA (yellow) provided resistance for some time but that moving average was broken at the end of April and since then it has been providing solid support during pullbacks lower for crude Oil.
Yesterday we saw another pullback to the 50 SMA and this moving average rejected the price in the first attempt. Now the price is back here and it seems like the 50 SMA is rejecting Oil again. So, this looks like a good opportunity to go long. But, the problem is that the price didn't bounce yesterday and is sticking too long around here. Besides that, Saudi Arabia didn't want to extend the voluntary production cuts, as they commented yesterday, so we might see a deeper pullback in crude Oil in the coming days, which would make this trade dangerous.