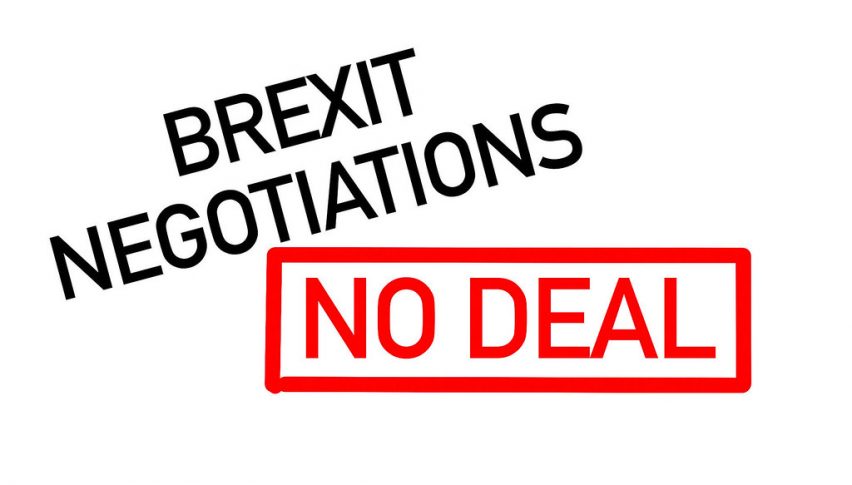 No-Deal Brexit Poses Risks to Economic Recovery
Posted Friday, June 12, 2020 by
Arslan Butt
• 1 min read
The outgoing director of the CBI, Carolyn Fairbairn, has cautioned about the risks of a no-deal Brexit and how it could have a severe impact on businesses already reeling under the effects of the coronavirus pandemic. Fairbairn made these comments while speaking at the CBI's annual conference, adding that the failure to finalize a trade agreement between Britain and the EU at the end of the transition period on December 31 would impact economic growth even harder.
As businesses and economies try to recover in the aftermath of the coronavirus crisis, a no-deal Brexit scenario would throw up even more challenges. The fourth round of trade talks between Britain and the EU concluded recently with no significant headway.
Fairbairn remarked, "Small businesses were not ready last time there was a no-deal Brexit threat — this time they will not have had a moment to prepare for it. Many businesses are fighting to survive as the impact of COVID-19 unfolds. A good deal with would be a foundation stone of renewal."
On a slightly positive note, Minister Michael Gove stated on Wednesday that EU's chief Brexit negotiator Michael Barnier was willing to compromise on issues related to state aid and fisheries, but nothing concrete has been confirmed so far. Gove also reiterated that the British government will not seek an extension to the transition period deadline by the end of this month.