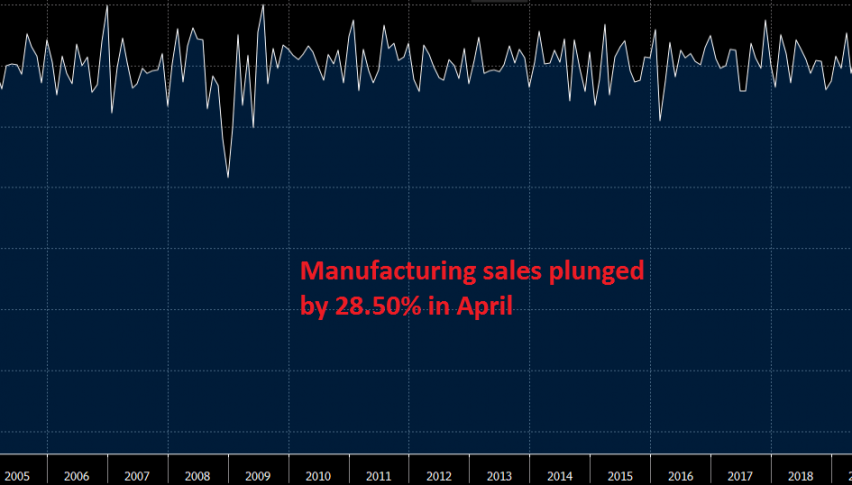 Biggest Decline on Record for Canadian Manufacturing Sales
Manufacturing sales were quite week already last year. Overall we saw just four positive months last year, when sales increased, leaving us with eight declining months. In February, sales turned positive at last, but that didn't last long. In March sales declined by 9.2% as the country started going into lock-down, while in April we are seeing a record decline, as today's report shows.
Canada April 2020 Manufacturing Sales Report
April manufacturing sales -28.5% vs -20.0% expected
Biggest decline on record
March manufacturing sales at -9.2%
Sales down in all 21 industries
85.2% of manufacturers said activities impacted by COVID-19
Transportation equipment -76.4% including 97.5% in motor vehicle parts
Sales in petroleum and coal -46.5%
Ex autos -21.5%
Inventories -0.6% vs +0.7% prior
Unfilled orders -1.2%
New orders -31.3%
"During the second week of May, many manufacturers resumed production after full or partial shutdowns in April," Statistics Canada said. We all know that production essentially stopped in April. The question will be on how quickly it can bounce back. On that front, the Empire Fed was much better than expected.