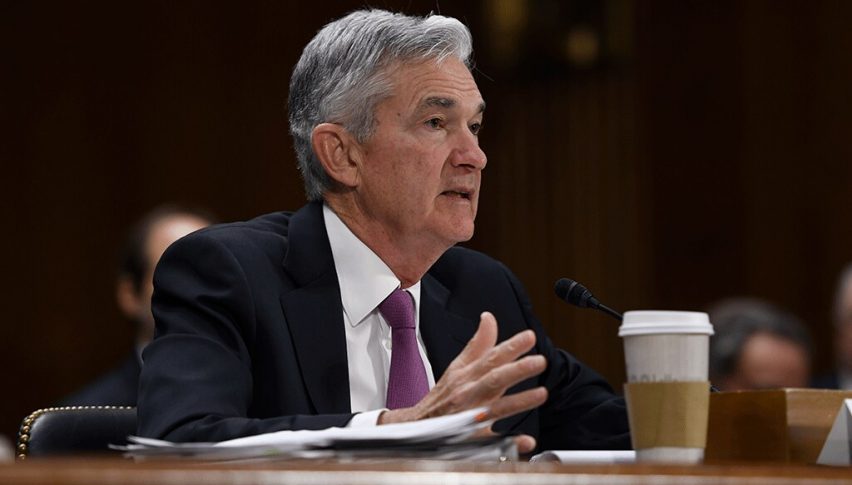 FED's Powell Speaking at the Senate
FED chairman Jerome Powell was speaking at the US Senate a while ago. He spoke after the FOMC meeting last Wednesday, which the market took as dovish. That sent the USD crashing lower that day, but that wasn't particularly dovish on my opinion, since it didn't change much from the previous statement. Anyway, below are the main remarks from today's speech:
Powell Q&A From the Senate
Downturn could widen US inequality if not reversed
Some recent indicators have pointed to stabilization
Repeats that rates will stay near zero until the economy is on track
Full recovery unlikely until confidence is restored
Pandemic is hitting low-income households the hardest
Long-term inflation expectations 'fairly stable'
Repeats that Fed is committed to using its full range of tools to support the economy
Direct financial help to families and business can make a critical difference and limit long-lasting economic damage
Economic rebound will leave us 'well short' of January levels
It's going to take time to rebuild confidence
We appear to be in the beginning of the bounce stage
This morning's retail sales number was more positive evidence
The Fed is highly motivated to get labor market back to where it was before the pandemic
If state and local governments are in financial straits, it can really weigh on the economy
This is similar to what he said after the FOMC decision and that's no surprise since it was only 6 days ago. The USD is slightly higher now, but it is not running away, with Gold moving up and down.