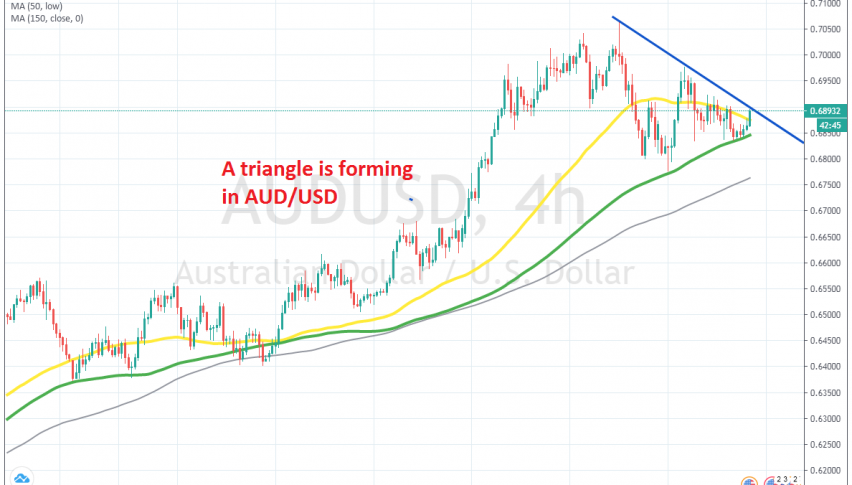 Booking Profit on AUD/USD, As It Bounces Off the 100 SMA
Yesterday we went long on AUD/USD , as it was retracing lower on the H4 chart. The trend in this pair has been bullish since the middle of March, when it reversed higher, following a 12 cent crash lower as the coronavirus outbreak sparked panic in financial markets.
But, the panic wore off eventually, as governments and central banks across the world activated all their credit lines, as well as introducing some new ones. As a result, AUD/USD has been bullish for three months now, also helped by the fact that China was he first country to leave coronavirus behind.
Although, we have seen a pullback lower in the last two weeks, as the USD tries to recuperate some of the recent losses. But, the 100 SMA (green) has been holding well as support, once on Monday and again yesterday. So, we bought this pair down at the 100 SMA hoping for a bounce, which came today and we booked profit on that signal. Now AUD/USD seems to be forming a triangle. Let's see which was the breakout of this triangle will be, since it is getting pretty narrow.