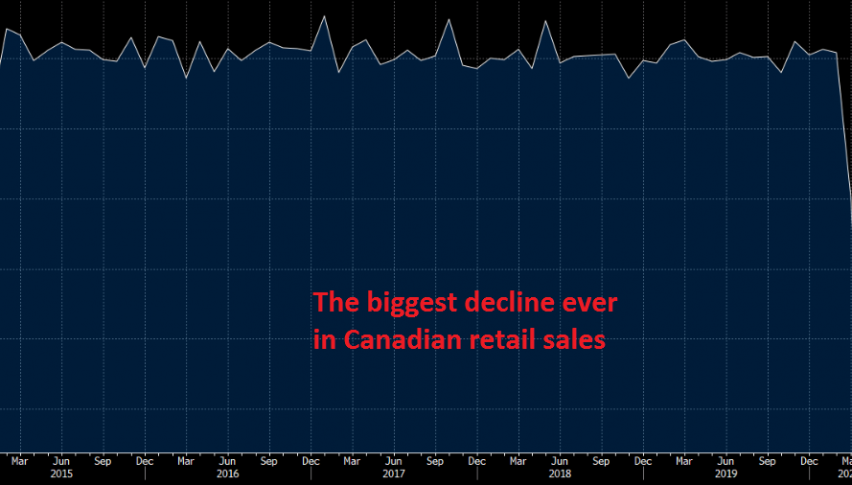 Retail Sales Post A Record Drop in Canada During April
The retail sales turned negative in Canada during March, posting a 10% decline for headline sales, while the core sales held better, coming at -0.4% for that month. But the situation was going to get worse in April, as the lock-down became more severe that month.
April retail sales MoM -26.4% vs -15.1% expected
March retail sales was -10.0%
Core retail sales, ex autos -22.0% vs -12.0% expected
March core sales, ex autos -0.4%
Sales down 33.6% since mid-March
Sales down in all 11 sub-sectors
May early retail sales estimate from Statistics Canada +19.1%
Ecommerce sales YoY +120.3%, to account for 9.5% of total sales
Motor vehicle and parts -44.3%
Sales in food and beverage stores -12.7%, returning close to pre-COVID levels
Volume of gasoline sales -18.9%
The Canadian dollar is at the highs of the day in the aftermath of this but it's lagging behind the Australian dollar despite the oil rally. I think that reflects some of the weakness in this report. That said, flows are dominant at the moment and the mood is upbeat. Although, one good thing in this report is the early May sales, which are estimated at 19%, so let's hope the situation gets better in May.