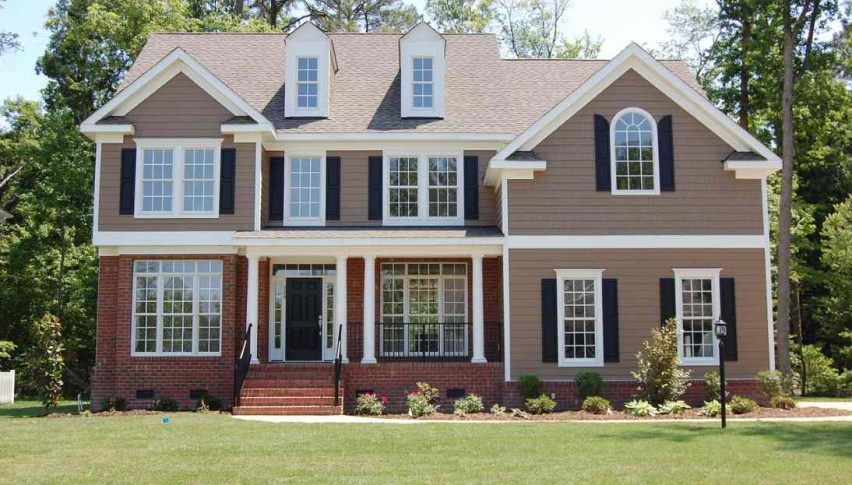 Existing Home Sales, USD Index Lag Expectations
May was another rough month for U.S. real estate as Existing Homes Sales continued to lag. Consequently, USD Index futures have followed suit, plunging to the 97.000 handle. At this point, it looks like home buyers, sellers, and developers are still reeling from the global economic shutdown.
This morning's real estate metrics weren't pretty. Here's a look at the hard data:
Event                                                                        Actual             Projected          Previous
Existing Home Sales (MoM, May)                          3.91M                  4.12M              4.33M
Existing Home Sales Change (MoM, May)            -9.7%                 -3.0%               -17.8%
As my colleague Skerdian covered a bit earlier, Existing Home Sales fell beneath 4.0 million for the first time since 2010. This is a key indication that the American real estate is facing considerable strife. However, it's important to remember that these figures are largely sectoral. Depending upon the region, and residential classification, sales may be hot or cold. Nonetheless, aggregate home sales are off 26.6% year-over-year, the largest such drop since 1982.
Home Sales, USD Index Perform Poorly
It has been a challenging start to the week for September USD Index futures. Rates are on the move south, testing the 97.000 handle.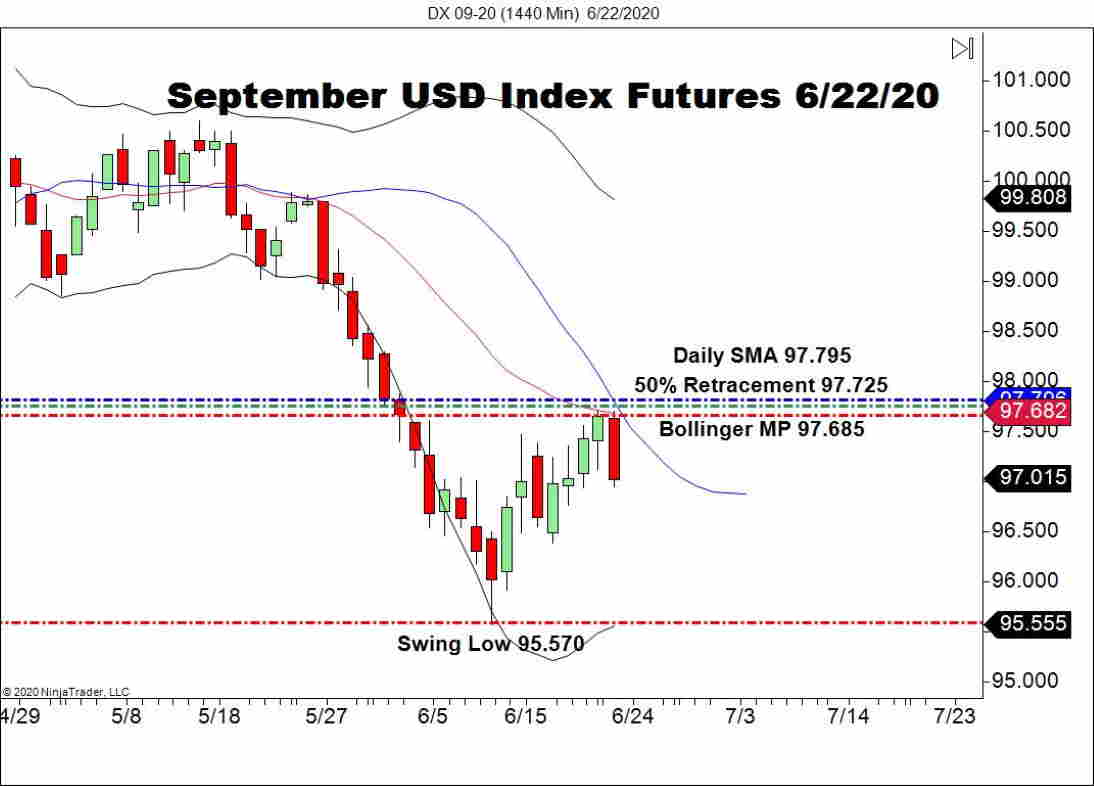 Here are the levels to watch for the rest of the week:
Resistance(1): 50% Retracement 97.725

Support(1): Swing Low, 95.570
Overview: Right now, a bearish bias continues to be warranted for the USD Index. Prices have rejected the 50% Current Wave Retracement (97.725) and appear ready to test 95.000 in the near future. 
Investors appear to finally be pricing in the potential impact of this spring's unprecedented FED and government stimulus. If we see an uptick in inflation, then USD Index futures will be positioned to lose further market share. Although lagging home sales numbers suggest a dovish FED until 2022, near-term rising inflation may prompt aggressive adjustments to the existing policy.