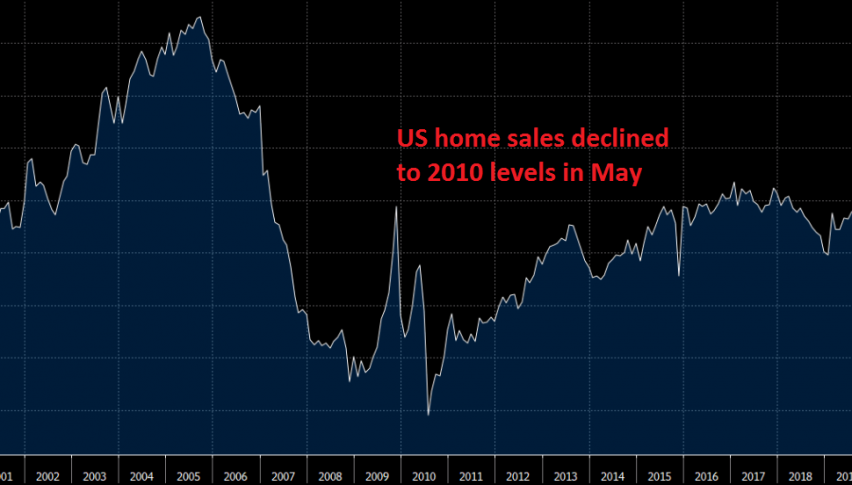 The Slowest Pace for US Home Sales in May Since 2010
With the lock-down, all sectors of the US economy fell in deep contraction during March and April. The home sales held well in March, at 5.27 million homes sold that month, but in April sales declined to 4.33 million. Today's report which was for May, showed a further decline in sales, falling to 3.91 million.
US May Existing Home Sales
May existing home sales 3.91m vs 4.09m expected
April existing home sales was 4.33m
Monthly change at -9.7% vs -5.6% expected
Median price up 2.3% YoY
Inventory 1.55m, up 6.2% MoM and 18.8% YoY
The level of home sales is at the lowest since 2010. "Home sales will surely rise in the upcoming months with the economy reopening, and could even surpass one-year-ago figures in the second half of the year," said Lawrence Yun, NAR's chief economist. Single-family sales were down 24.8% YoY, while condo sales YoY were down by 41.4%.
"Relatively better performance of single-family homes in relation to multifamily condominium properties clearly suggest migration from the city centers to the suburbs," Yun said. "After witnessing several consecutive years of urban revival, the new trend looks to be in the suburbs as more companies allow greater flexibility to work from home."