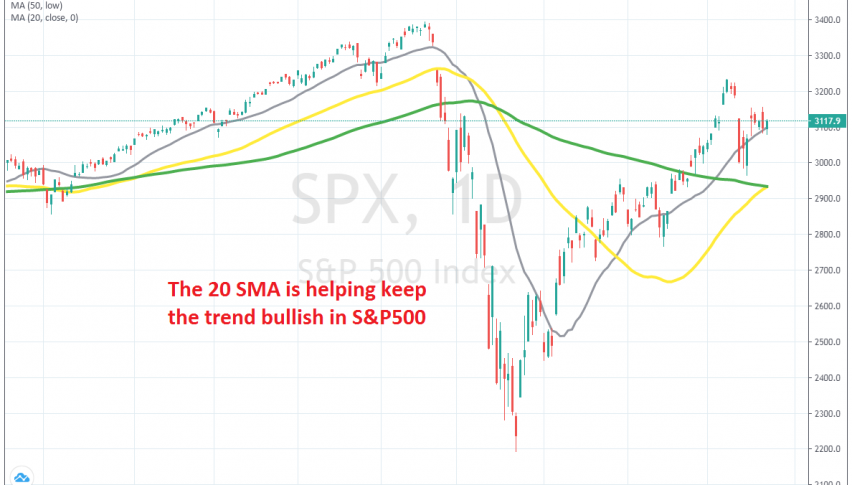 S&P Turns Bullish, As the 20 SMA Turns Into Support Again
With major central banks pumping up cash and injecting it in financial markets since 2009, stock markets have been on a bullish trend for a long time. But, as the coronavirus broke out, the panic set in and risk assets such as stock markets tumbled lower.
S&P500 fell from around 3.400 points, to 2,200 points in a little more than a month. But, traders realized that the world wasn't going to end because of coronavirus and the central banks and governments went mental, throwing whatever they had and whatever they could borrow at the economy.
As a result, the sentiment improved for risk assets and stock markets made a bullish reversal by the end of March. They have been bullish since then, with S&P500 breaking above moving averages, claiming most of the losses back on the daily chart. Now, the 20 SMA (grey) has turned into support again, the last time being today. So, stock markets are bullish now and as long as the 20 SMA holds as support, buying the pullbacks is the way to play this game.