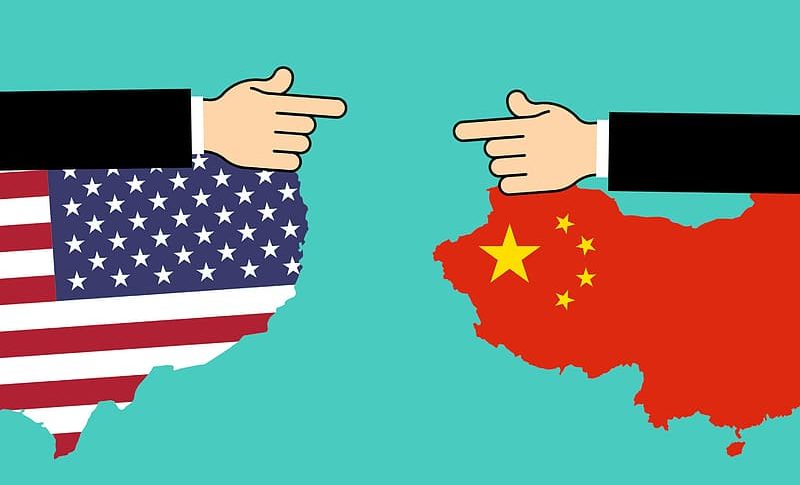 US-China Trade Deal "Over": White House Trade Advisor
Posted Tuesday, June 23, 2020 by
Arslan Butt
• 1 min read
According to White House trade advisor Peter Navarro, the US-China trade deal has come to an end, as a result of US's accusations against China for underreporting the severity of the coronavirus pandemic initially. Navarro claimed that relations between the two world leaders had begun to sour as soon as immediately after the signing of the phase one trade deal in mid January when the US found out about the coronavirus outbreak.
Navarro observed, "It was at a time when they had already sent hundreds of thousands of people to this country to spread that virus, and it was just minutes after wheels up when that plane took off that we began to hear about this pandemic."
Since then, Navarro has attempted to do damage control and has gone back on his statement, clarifying, "My comments have been taken wildly out of context. They had nothing at all to do with the Phase I trade deal, which continues in place. I was simply speaking to the lack of trust we now have of the Chinese Communist Party after they lied about the origins of the China virus and foisted a pandemic upon the world."
The Trump administration has repeatedly called out China for not issuing warnings about the outbreak soon enough, causing it to turn into a global pandemic which still rages on in most parts of the world. This has caused US-China relations to hit the lowest point in several years.
Last Thursday, Trump threatened to cut off ties with China and even decouple their economies after talks between senior diplomats of the countries failed to make progress.